Applicability
Renderings and photographs are required to formally provide visual evidence that the project complies with strategy requirements. They are images of the project during design and built phases.
General Requirements
When providing renderings or photographs, ensure that the images are clear (adequate resolution) and that the areas that confirm compliance are highlighted and/or annotated.
Information Checklist
Indication of location from which the renderings or photographs were taken.

Notes and details about the relevance of the image to confirm compliance.

Annotations (markings and/or brief written description) clearly labeled, as needed.
Guidance and Insights
Rendering and photographs may be presented as separate documents or as part of an official statement.

For strategies that require "a minimum of three photographs" to confirm compliance:

Less images may be accepted, provided they include all information required.

Photographs of strategies that repeat across multiple floors (e.g., signage) may be submitted once provided documentation confirms that it is representative of a strategy found across multiple floors.

More images may be desirable, and the documentation may include as many as necessary to demonstrate compliance.

Hand drawings and writing may be accepted, provided they are legible and translated to English.

Signage or written content that is relevant to confirm compliance may be accepted in any language, provided the rendering or photograph includes translation to English.
Sample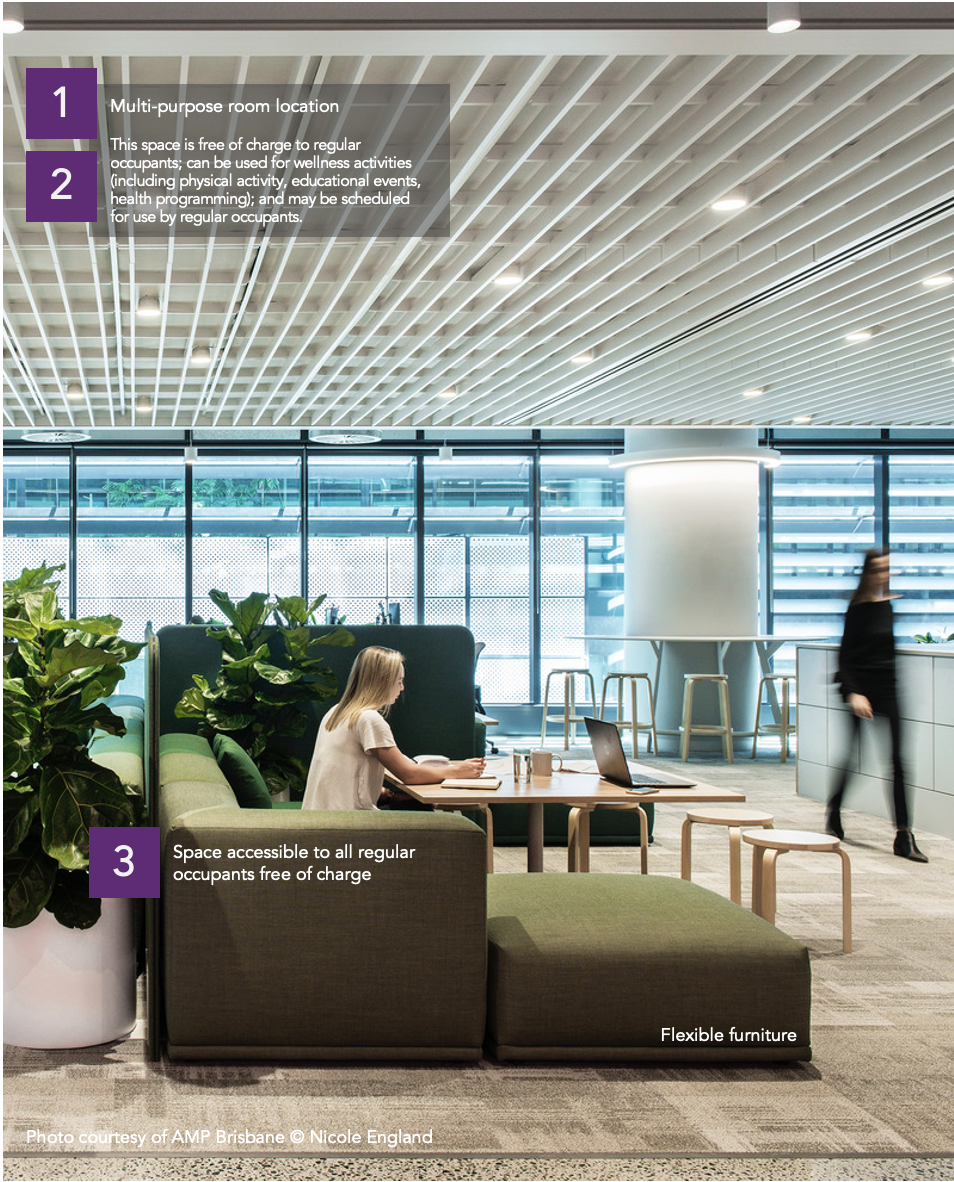 Sample Documentation
MTBB Strategy 8.7: Provide regular occupants access to a multi-purpose room
Recently Viewed