An emergency address notification system decreases the time it takes occupants to respond to emergencies, contributing to enhanced safety and reduced absenteeism.
Key Terms
An Emergency Address Notification System is a method of facilitating the one-way dissemination or broadcasting of messages to a group of people, alerting them to a pending or existing emergency. Samples of emergency notification methods include building or site-wide notification systems, text notifications, and organization intranet notifications.
Strategy Insights
A qualifying emergency address notification system:

is not required to be automated;
must be activational for an emergency scenario other than a fire;
may disseminate written messages and/or audio messages in order to clearly communicate the type of emergency and other critical information.

The intent is to decrease the time it takes to respond to emergencies. Thus, an organized and standardized system for notifying occupants is required.
Conventional fire alarms that exclusively emit a siren/sounds and/or emit lights do not qualify. Audible systems or "flashing lights" notifications must also:

be able to broadcast real-time or automated announcements;
and/or must be accompanied by written messages.
Documentation Guidance
Submit a detailed official statement to describe the type(s) of emergency notification system(s) used in the project building and how it can be used to notify occupants of at least two types of emergency scenarios.
Example Documentation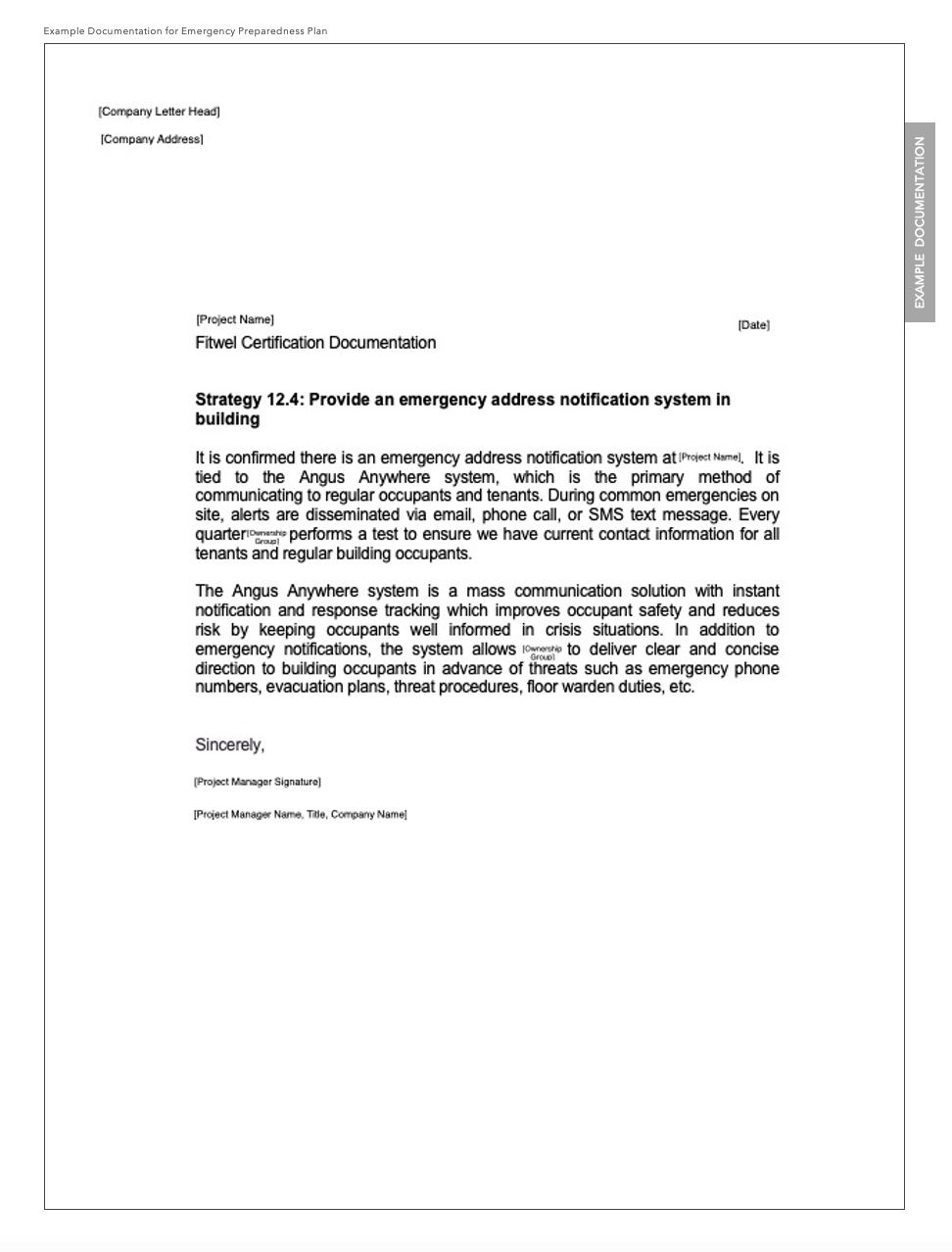 Documentation credit to Boston Properties
Recently Viewed