Access to showers and lockers can encourage active commutes in a broader range of weather conditions, contributing to increased physical activity.
Strategy Insights
Active commuter showers support the opportunity for building occupants to travel by active means of transportation.
Showers and lockers located within publicly accessible fitness facilities

do not

qualify for this strategy.

In order to qualify, the number of showers and lockers provided must meet demand based on the

total

number of occupants who have access to these amenities. For example, if a Commercial Interior (CI) tenant space that has 60 regular occupants submits for this strategy, but shares its buildings' shower and locker facilities with the 700 total building occupants, then the project must show access to a rate of 4 separate shower and locker facilities based on the larger number.
Sample Documentation
This documentation is an example of how to document the number of showers and lockers provided, confirming that it meets demand based on the total number of occupants that may have access to the facilities (in this case, all building occupants).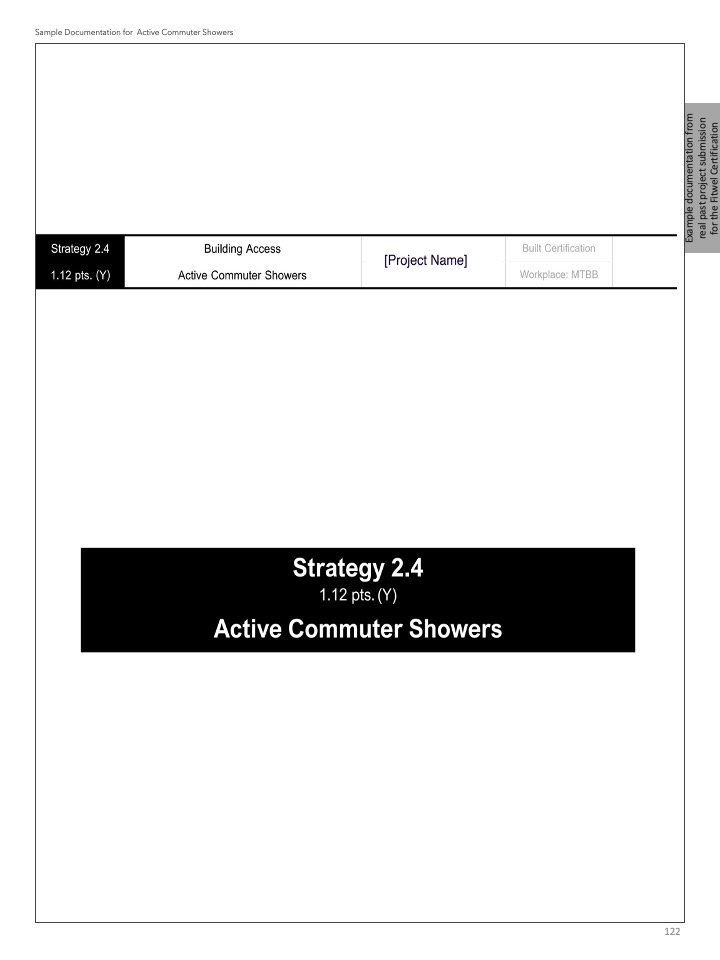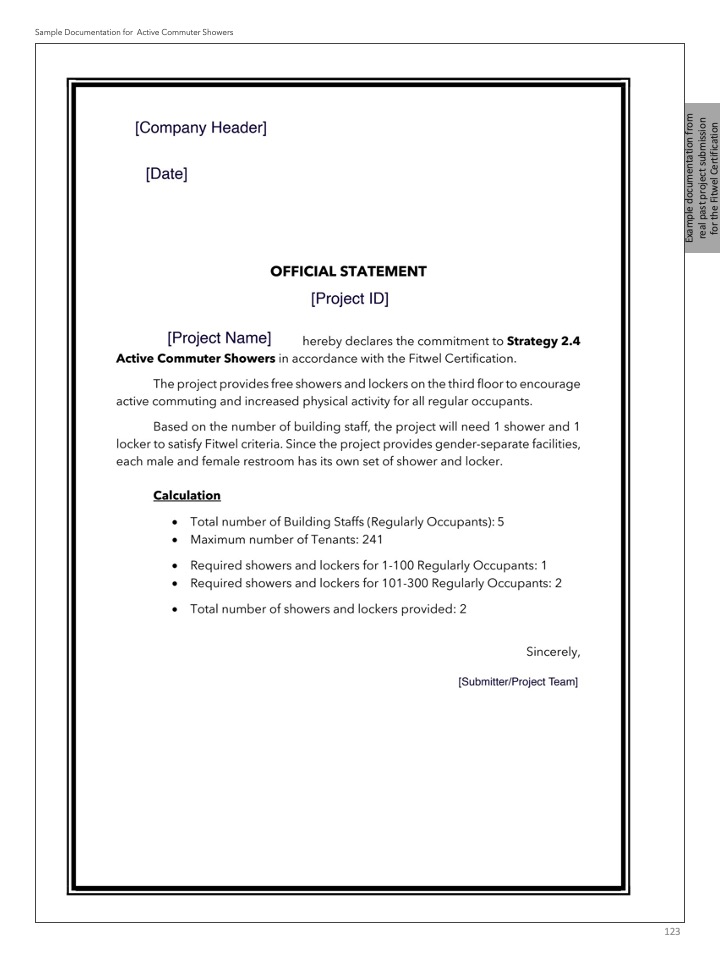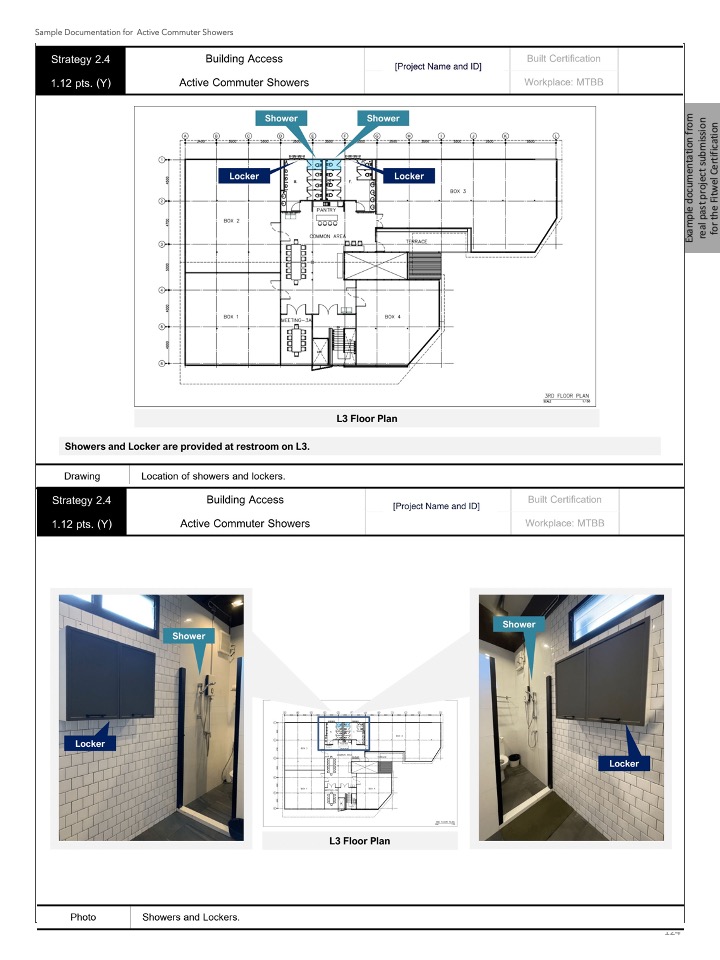 Documentation credit to Africus co., ltd.
Recently Viewed