Establishing a tobacco- and/or smoke-free policy for all indoor spaces can lower tobacco consumption and reduce exposure to secondhand smoke among occupants, contributing to enhanced respiratory and mental health.
Key Terms
Tobacco Free

prohibits the use of tobacco products on-site, which includes smoking forms and non-smoking forms, such as snuff, snus, chew, and vapor-based products.

Smoke-Free

prohibits the use of all smoking forms of tobacco products on-site, which include inhaling, exhaling, burning, and vapor-based products.

A

Designated Smoking Area

includes an on-site space in which smoking is permitted.
Strategy Insights
To qualify for this specific strategy, a policy does not need to apply to exterior areas.

However, in residential properties, tobacco-use and/or smoking on residential balconies is not permitted, as these are considered designated smoking areas.
This policy must be on a company letterhead, and include the date of enactment (or the date from which the policy is valid and in place for projects pursuing Built Certification).

The policy should not be addressed for a different building/project, as it will result in a Fitwel comment during the review period.

For projects pursuing a Commercial Interior (CI) certification for a tenant space, please note this strategy must be implemented building-wide, meaning that it must apply to the entire building rather than only the interior tenant space.
Documentation Guidance
When using equivalent standards to confirm compliance, such as LEED v4 BD+C: Environmental Tobacco Smoke Control, or other equivalent standards listed in the strategy requirements, the documentation must include official confirmation that credit has been awarded by the certifying body.

Equivalent certification standards that are not listed within the strategy requirements may be accepted, provided that the documentation submitted confirms the standard achieved is as rigorous as or more stringent than Fitwel requirements.
Sample Documentation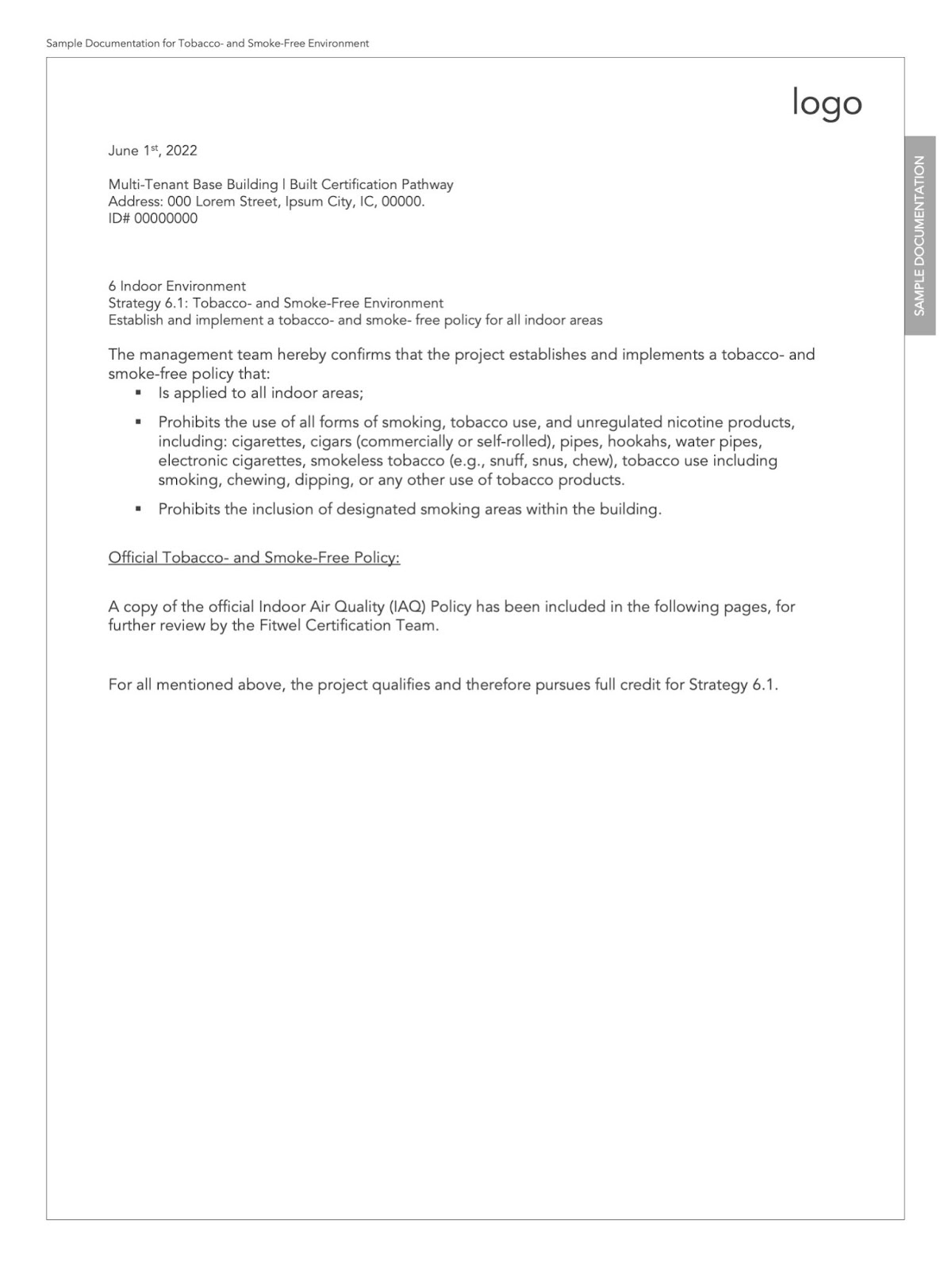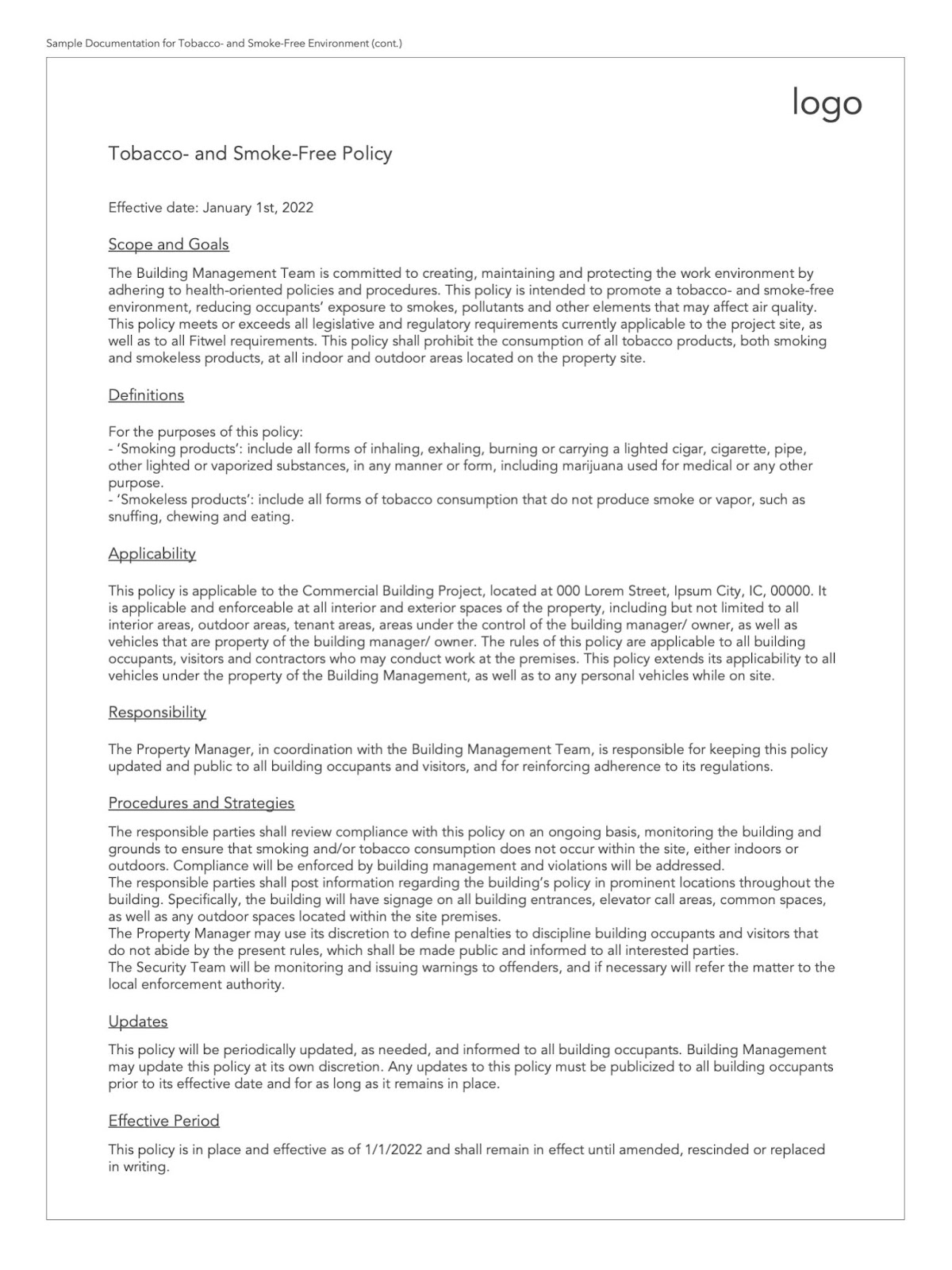 Recently Viewed