Environments with ample daylight help to reduce stress and improve mental health.
Key Terms
Natural Daylight

is light from the outdoors that reaches interior spaces, including indoor workspaces, common areas, and regularly occupied areas.
Strategy Insights
Qualifying windows must be entirely transparent. Nontransparent windows that are glazed or opaque may not qualify and should be excluded from the window calculations.

Any areas that are directly behind walls and/or obstructions, which include partitions over 42 inches (106 cm) should be subtracted from the area with access to natural daylight.

All regularly occupied areas must be included in the total square footage, even those areas that do not include exterior-facing windows.

Skylights may be included within a natural daylight calculation by taking the area of the skylight itself and adding that area into the final calculation of daylit space.

If curtain walls are composed of panes separated by thin muillons or muntins (or other separators), you may use the total length and/or height calculation of the curtain wall window. Individual panes are not considered individual windows.

For more guidelines on how to calculate the percentage of regularly occupied spaces with access to natural daylight, use the Fitwel Natural Daylight Calculator.
Documentation Guidance
When submitting floor plans, please highlight, outline, and/or label all regularly occupied areas on each relevant floor in order to demonstrate that all required areas have been documented and included in the total square footage. Although not required, it may help to identify all exterior-facing windows from regularly occupied areas and include a north arrow or cardinal directions to show the accuracy of the calculations.

When capturing photographs, the documentation should show that there are no height obstructions such as cubicles, furniture or wall partitions, or other barriers over 42 inches. If there are obstructions, the documentation should label the height and/or confirm that those spaces have not been included in the qualifying areas on the photographs and/or annotated plans."

When using equivalent standards to confirm compliance, such as LEED 2009 IEQ Credit 8.1: Daylight and Views – Daylight, or other equivalent standards listed in the strategy requirements, the documentation must include official receipt from the certifying body showing that credit has been awarded. The receipt should also include the project name and/or address..

Comparable certification standards that are not listed within the strategy requirements may be accepted, provided that the documentation submitted confirms the standard achieved is as rigorous as-or-more stringent than Fitwel Requirements.
Sample Documentation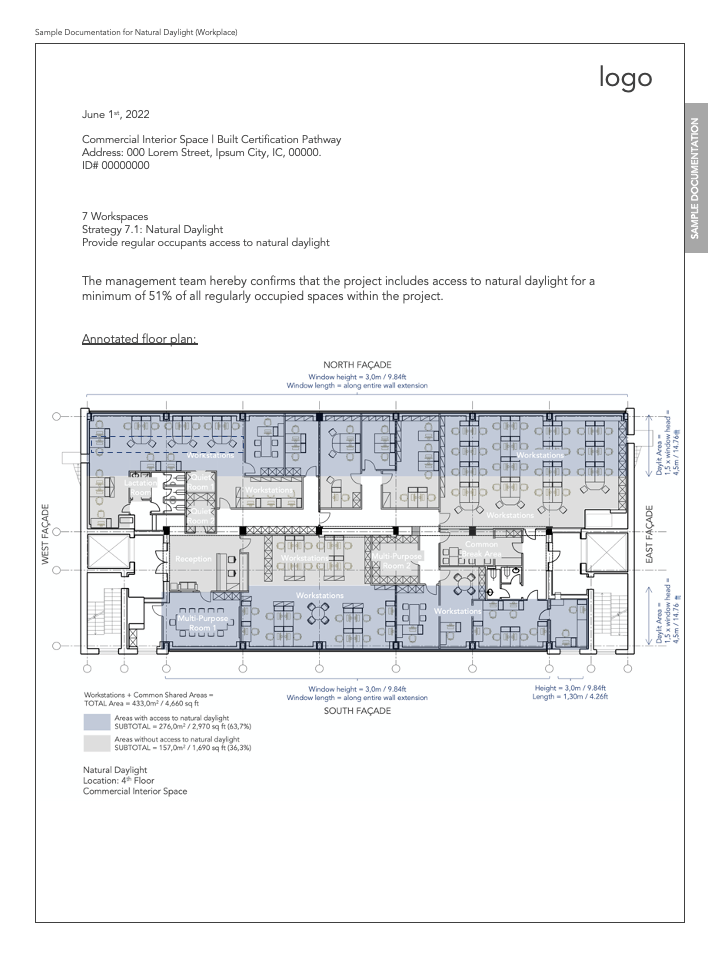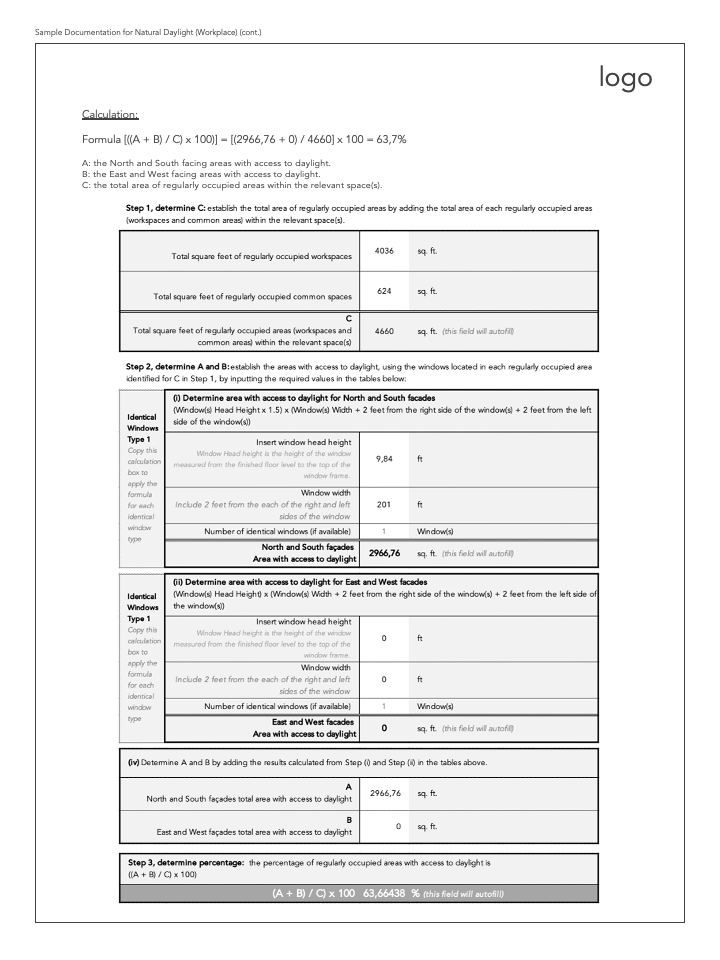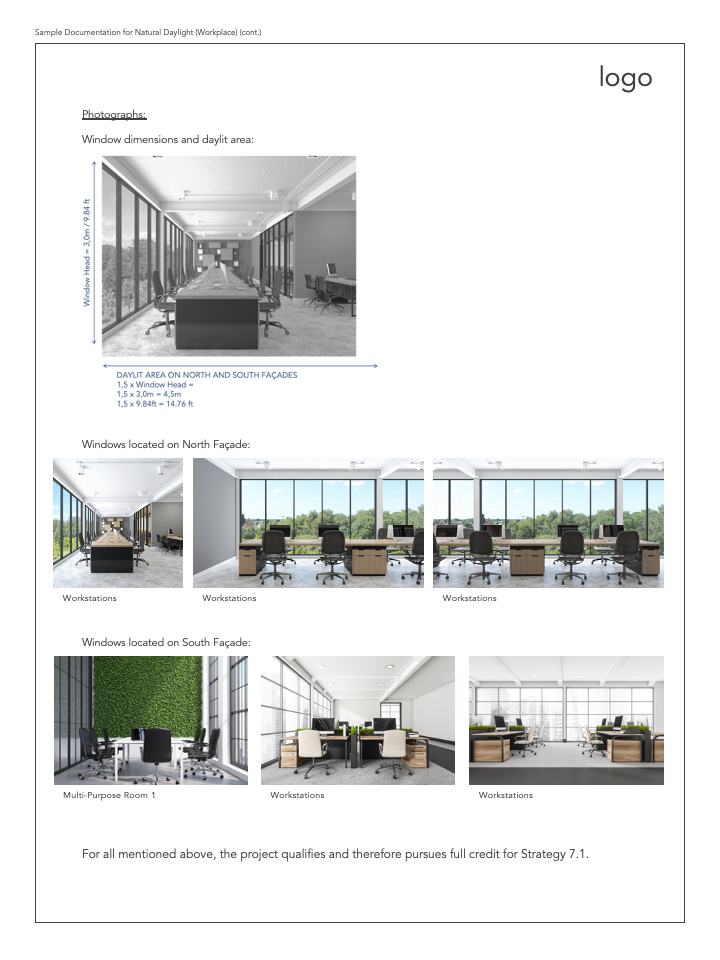 Please note, the above sample documentation uses rendered images for demonstrative purposes only. Any project submitting for a Built Certification must submit true-to-life photographs. Rendered images, drawings, and plans will not be accepted for projects pursuing Built Certification.
Recently Viewed