Signage that overtly messages the health benefits of handwashing can prevent the transmission of diarrheal and respiratory infections, reducing rates of disease and decreasing absenteeism in the workplace.
Key Terms
Handwashing Signage

is publicly displayed, permanent signage that specifies the health benefits of handwashing.

Permanent Signage

is a durable and freestanding sign that is attached to the wall or ground, consistently displayed, and non-removable.
Strategy Insight
Qualifying signs must be educational in nature and must include specific language outlining the health benefits of handwashing. Messaging should include mention of "health," "germs," "safety," "viruses," "stopping the spread," and similar language. Importantly, signs that include only instructions do not qualify.

Handwashing signs should be placed in a visible location for occupants and read and be encouraged to wash their hands before leaving the bathroom (e.g., near soap dispensers, sinks, counters, mirrors, hand dryers/paper towel dispensers, etc.).
Sample Documentation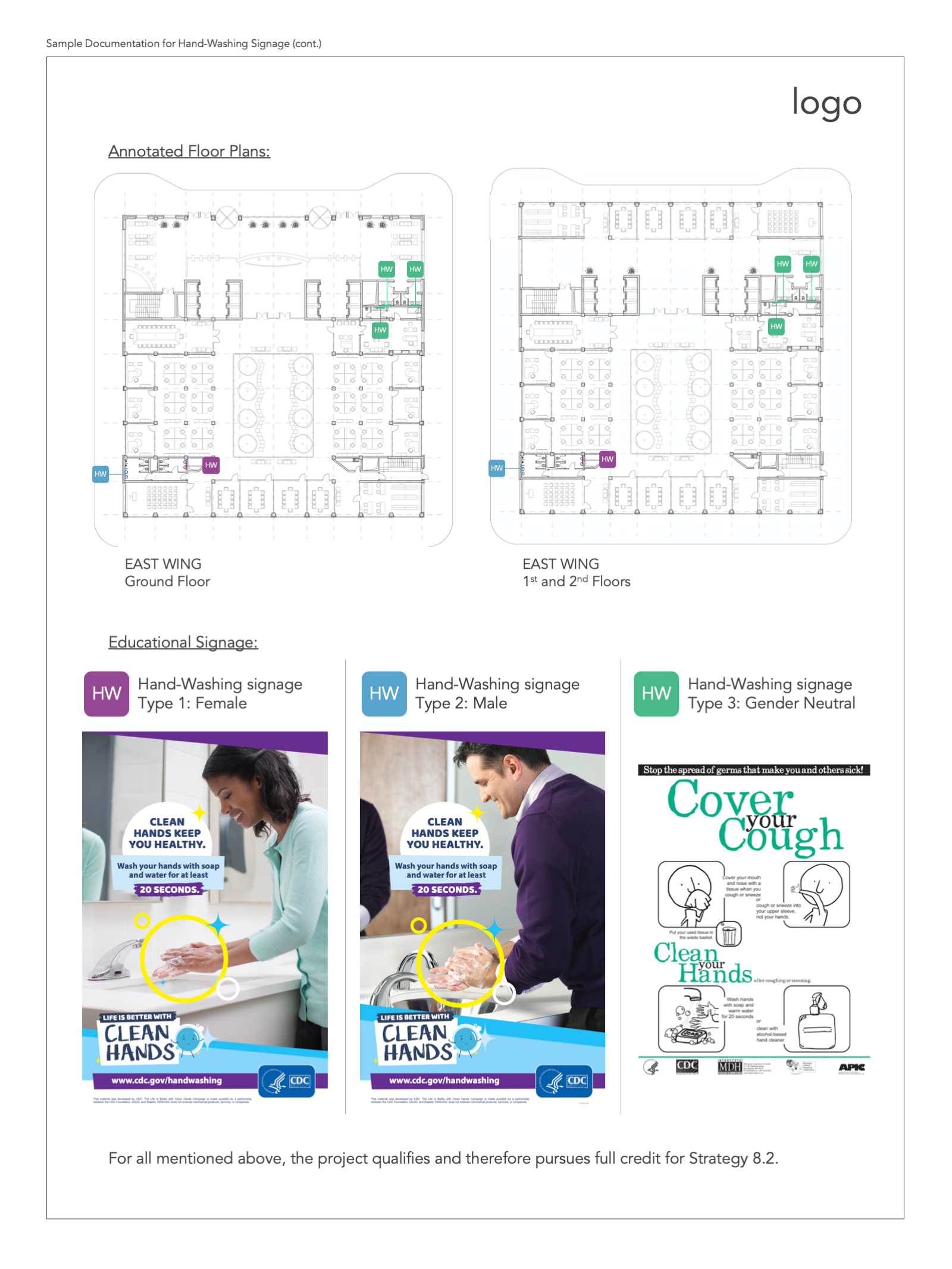 Recently Viewed