Providing a sufficient number of bicycle parking spaces, based on the regular occupant count of your project, ensures that regular occupants can benefit from this amenity and elevates the opportunity for active transportation.
Key Terms
Bicycle parking

includes any storage or racks that regular occupants can access 24 hours a day and use to park and lock bicycles.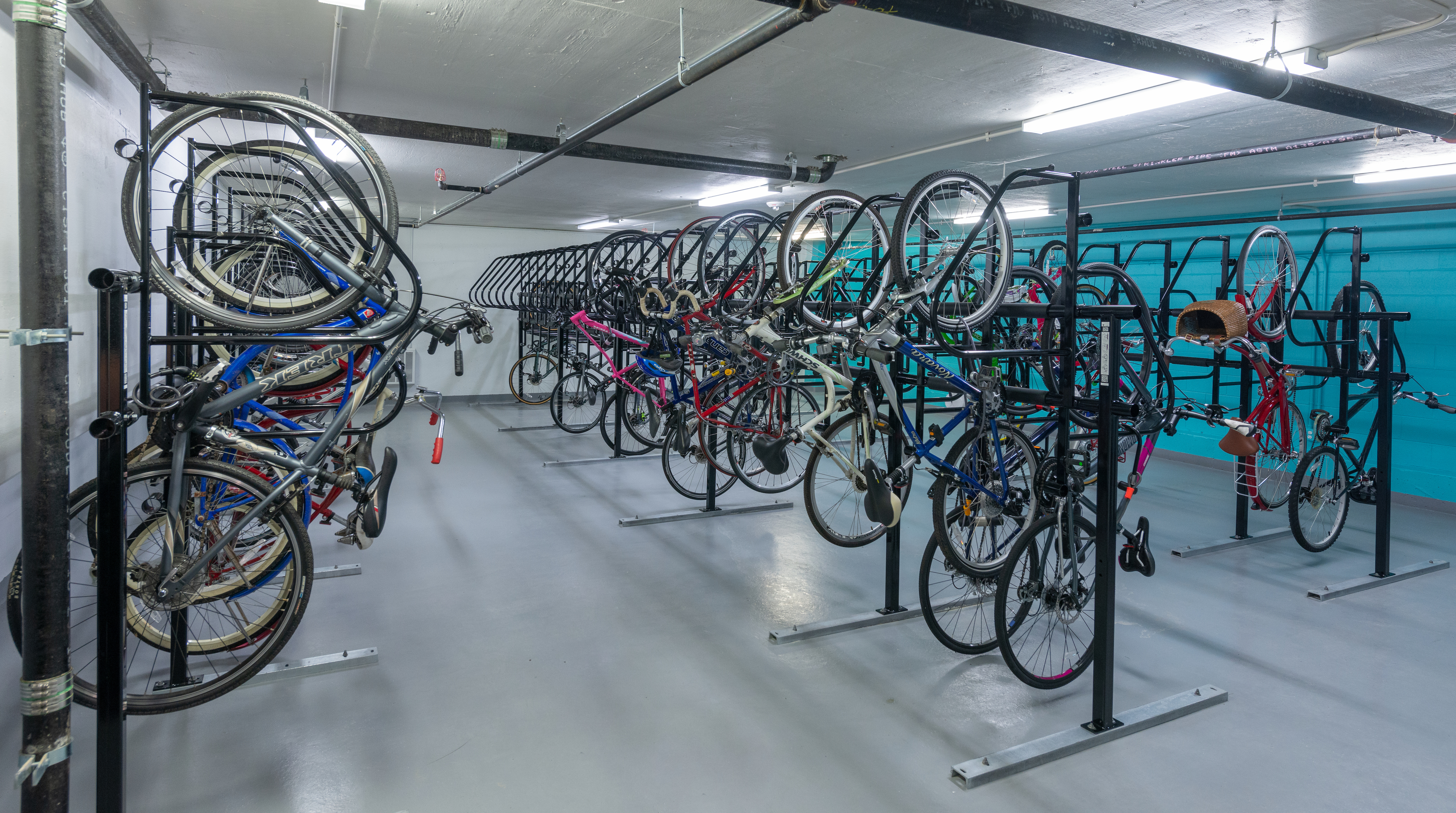 Photo courtesy of The Tower Companies
Strategy Insights
Access and location:
Bicycle parking must be accessible to all regular occupants, but the number of bicycle parking spaces must be provided based on the total number of occupants that have access to the amenity unless otherwise specified in the selected scorecard. (For Senior Housing, bicycle parking quantity is based on employee occupants only, not the number of residents within Senior Housing facilities.)

For workplace scorecards, bicycle parking accessible to the general public may not qualify and should be excluded from calculations.

If a single workplace building pursuing certification is part of a larger campus, bicycle parking may be located externally to the building, in an adjacent building, provided that: 1) documentation demonstrates that demand can be met for the regular occupants of the building pursuing certification; and 2) that the distance does not exceed ¼ mile (or 400 meters) from the main entrance of the building pursuing certification.
Installation requirements:
Bicycle racks provided by a local municipality that are open to the general public do not qualify. These racks must be excluded from the submitted calculation.

Qualifying types of bicycle parking may include bicycle racks, bollards, etc. that are floor or wall-mounted, or bicycle lockers or storage rooms with lockable features through key or card access. Designated bicycle areas through signage, markings, etc. without the ability to safely store or lock a bicycle may not qualify.

Bicycle parking must be sheltered from natural elements. If parking is located outdoors, the parking must include an overhead cover, lids, or other shielded features.

If pursuing Alternative Compliance, you may submit evidence of a municipal or third-party shared bicycle program. It should be noted that bike share stations do not need to be covered from the elements.
Documentation Guidance
The official statement should confirm who has access to the bicycle parking. For example:

"bicycle parking is accessible to all regular occupants and only accessible to regular occupants"; or

"bicycle parking is accessible to all building occupants"; or

"bicycle parking is accessible to all regular occupants and all campus occupants".
Sample Documentation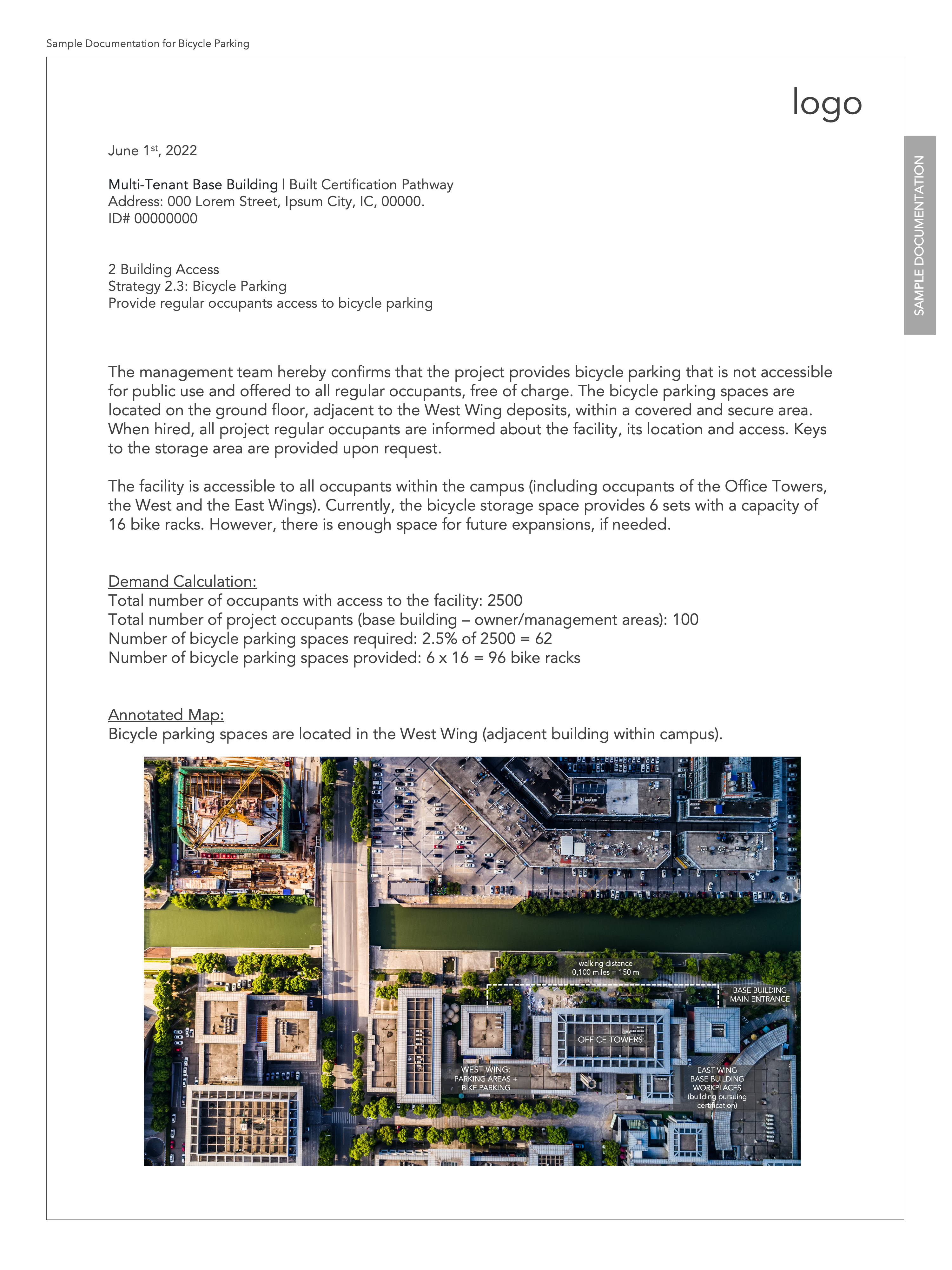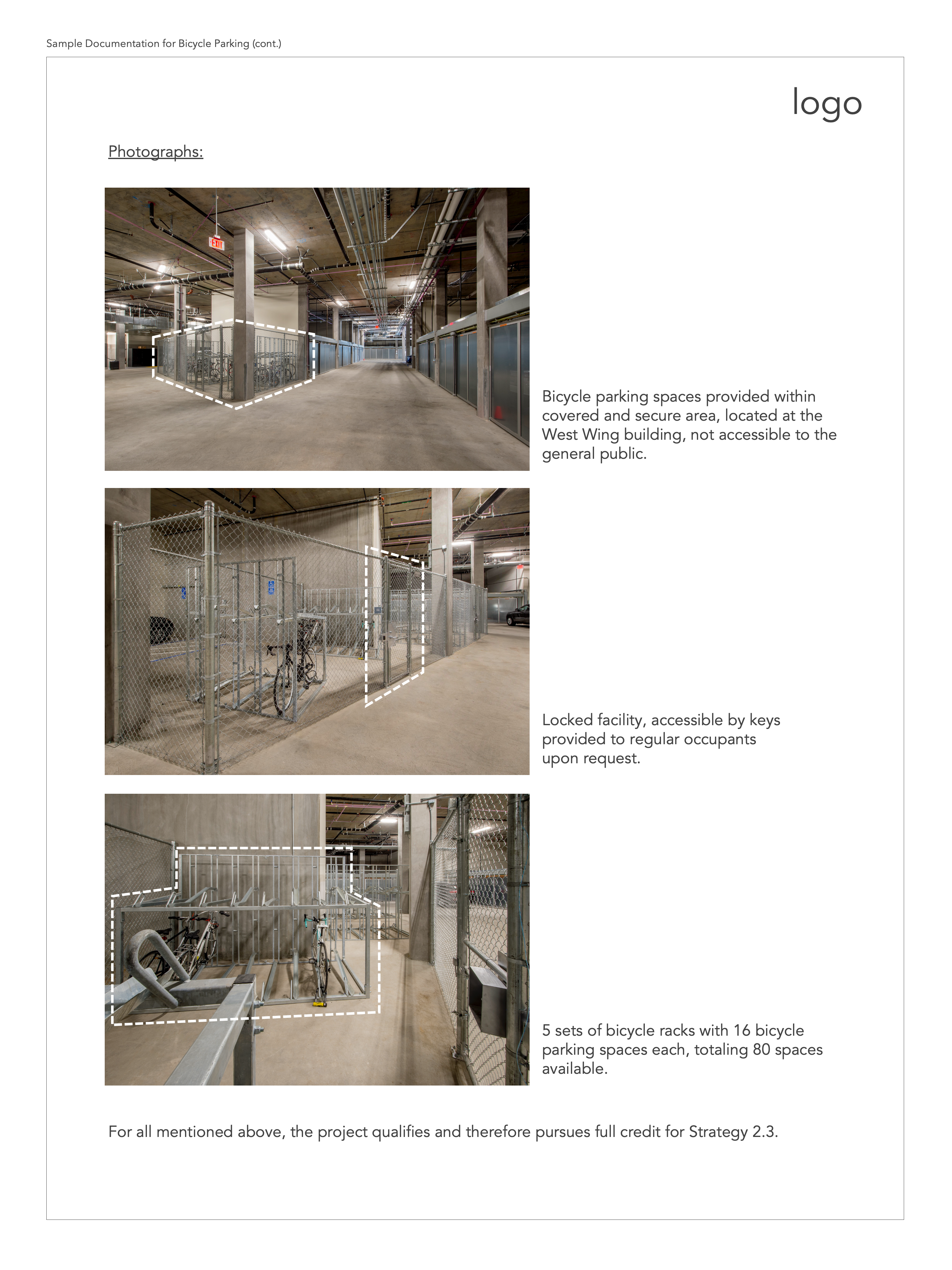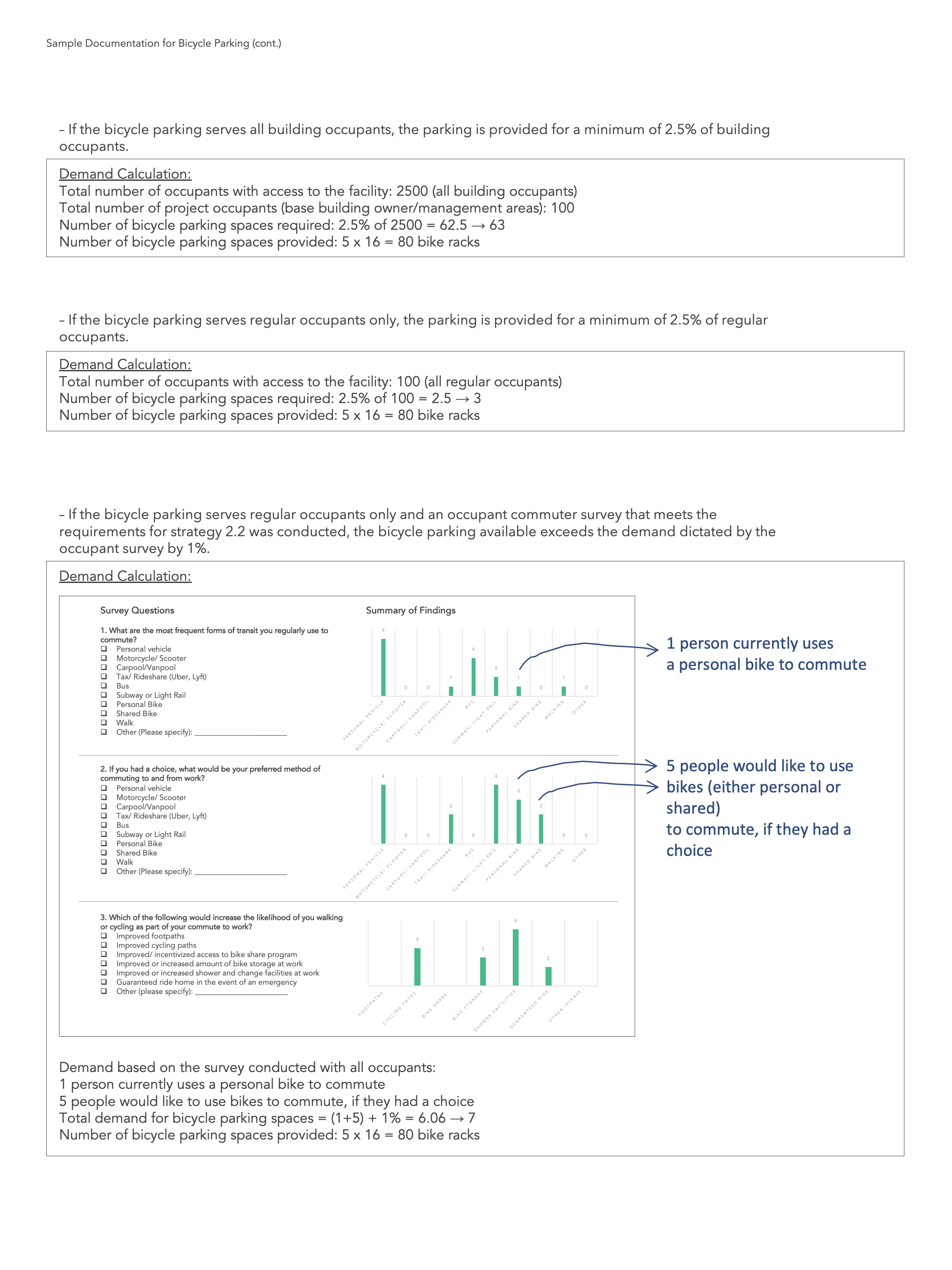 Please note: the above documentation includes two different calculation methods on the final page to demonstrate meeting the minimum required number of spaces. Please use the most appropriate calculation for your project.
Recently Viewed