Fitwel developed a Submission Workbook to help provide helpful guidance for the early stages of product selection and certification.
The workbook compiles guidance for selecting the proper scorecard, including identifying the correct certification pathway, property composition, use type, and project boundary.
The workbook also features sample documentation to convey and visualize the successful elements of certification documentation, including mock-ups for official statements, calculations, floor plans and sections, maps, renderings and photographs, and surveys.
Lastly, the workbook summarizes project registration and certification best practices, providing a check-list of reminders and tips to avoid common mistakes and prepare high-quality submissions.
Fitwel's Submission Workbook is available here for free download.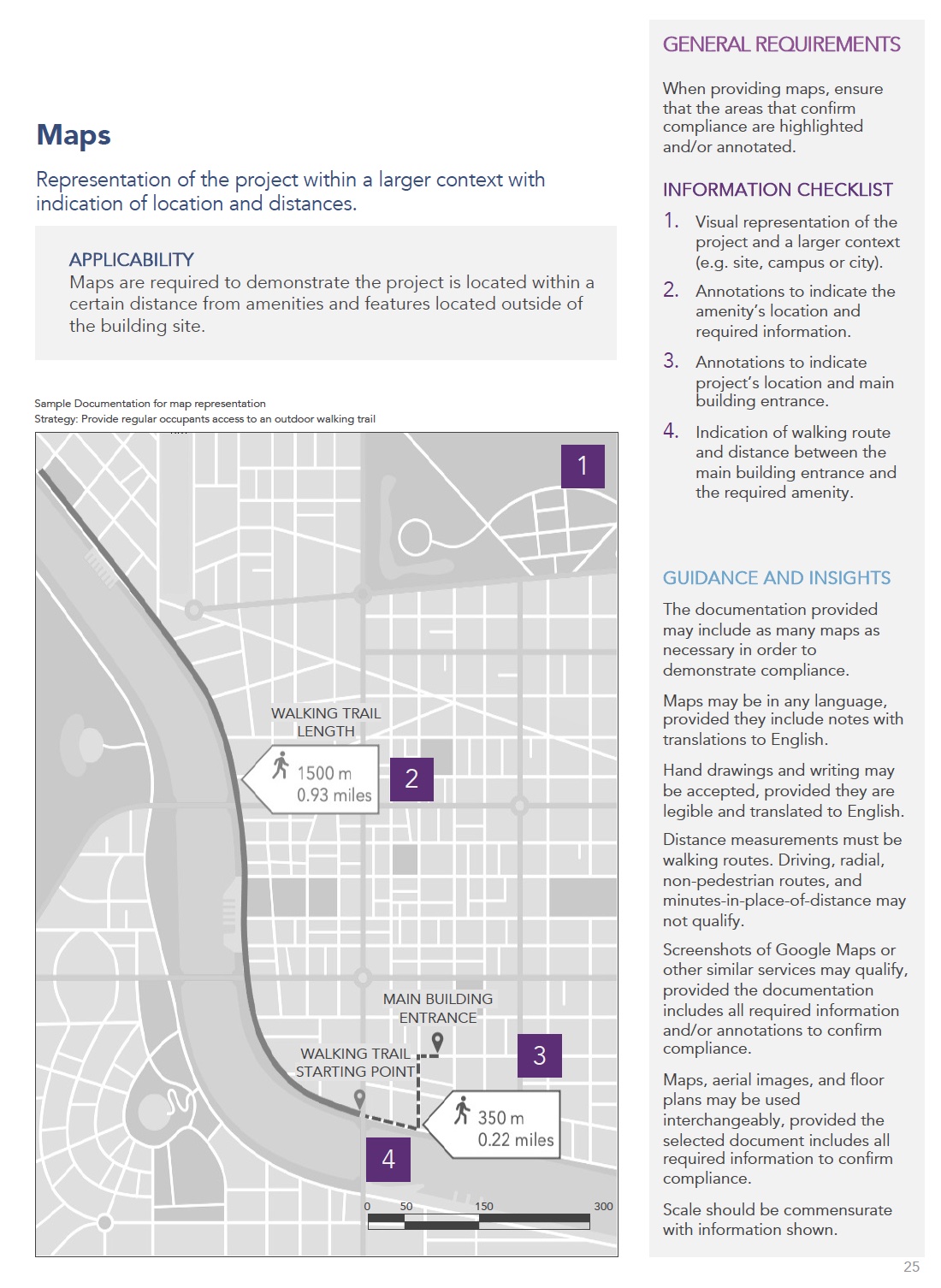 Sample documentation for map-based documentation made available in the Submission Workbook
Recently Viewed