Fitwel's Seven Health Impact Categories
The Fitwel standard includes 70+ evidence-based design and operational strategies that enhance buildings and sites by addressing a broad range of health behaviors and risks. The seven Health Impact Categories (HICs) that make up the Fitwel building and site certification standard cover a range of holistic health impacts, including:
Impacts Surrounding Community Health
Reduces Morbidity and Absenteeism
Supports Social Equity for Vulnerable Populations
Instills Feelings of Well-being
Enhances Access to Healthy Foods
Increases Physical Activity
Each of the strategies is associated with a unique point allocation, based on the strength of associated evidence and the demonstrated impact on occupant health. This means that strategies with stronger, multi-faceted impacts receive more points, resulting in a healthier office and/or living environment. Fitwel addresses health as an interconnected system, with no single dominant category or area of focus, and as such, all strategies are voluntary, with no prerequisites.
The Fitwel Standard can be applied to almost any commercial and residential asset type including multi-tenant buildings, multifamily residential properties, tech campuses, larger-scale residential and commercial campuses, and senior housing. For more information about all the assets that Fitwel can apply to, visit the Fitwel Standard page of our website.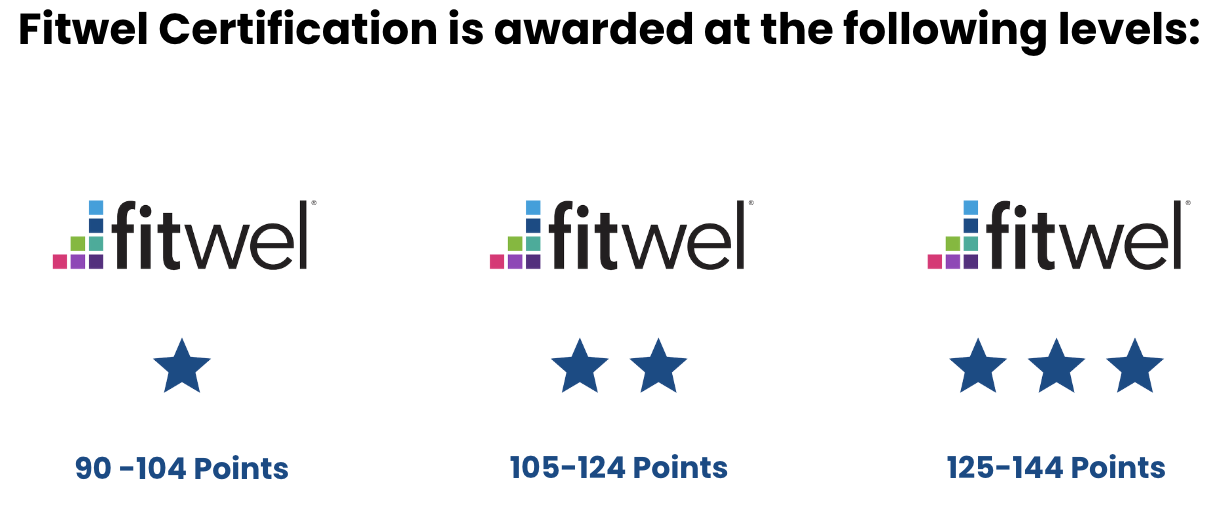 Recently Viewed