We encourage all project teams to start by registering and benchmarking their project and referring to the Areas of Opportunities section of the Scorecard Summary on the Fitwel Platform. Our benchmarking feature helps you prioritize strategies based on greatest impact and score potential, and is a vital first step to understanding what strategies may or may not be attainable, providing a baseline as to where you might stand in relation to Fitwel certification and scoring.

Fitwel building and site certifications do not include prerequisites nor mandatory strategies. The strategies that your project pursues are entirely up to you or your client.
Below we indicate where on the Fitwel Platform, within your project's dashboard, you may find and select the Benchmarking feature.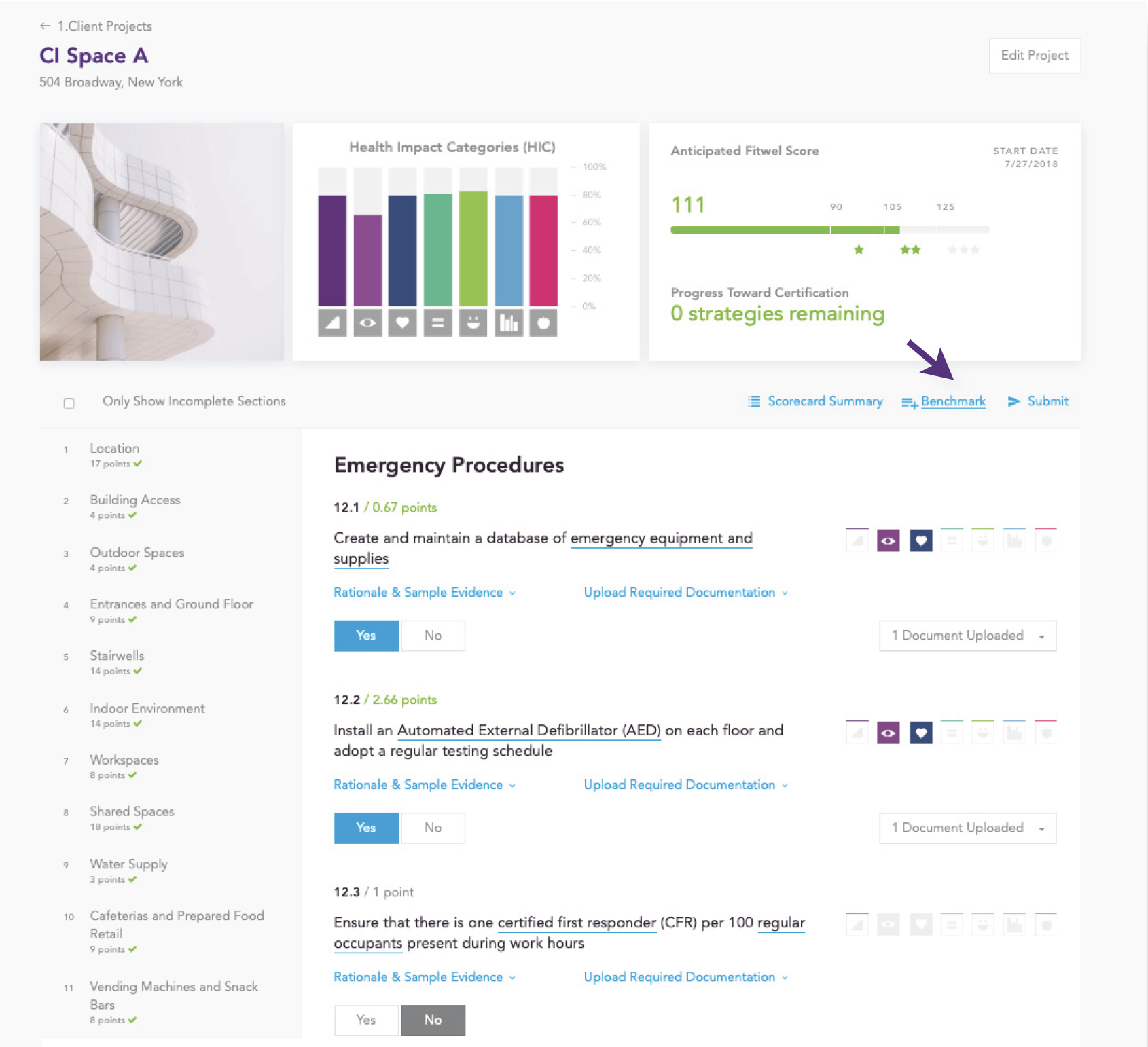 Below you will find an example of what the scorecard summary will look like once you have completed the benchmarking process. In the top left-hand corner you will see where you can click through the overall summary, the areas of opportunity, and areas of strength of your project.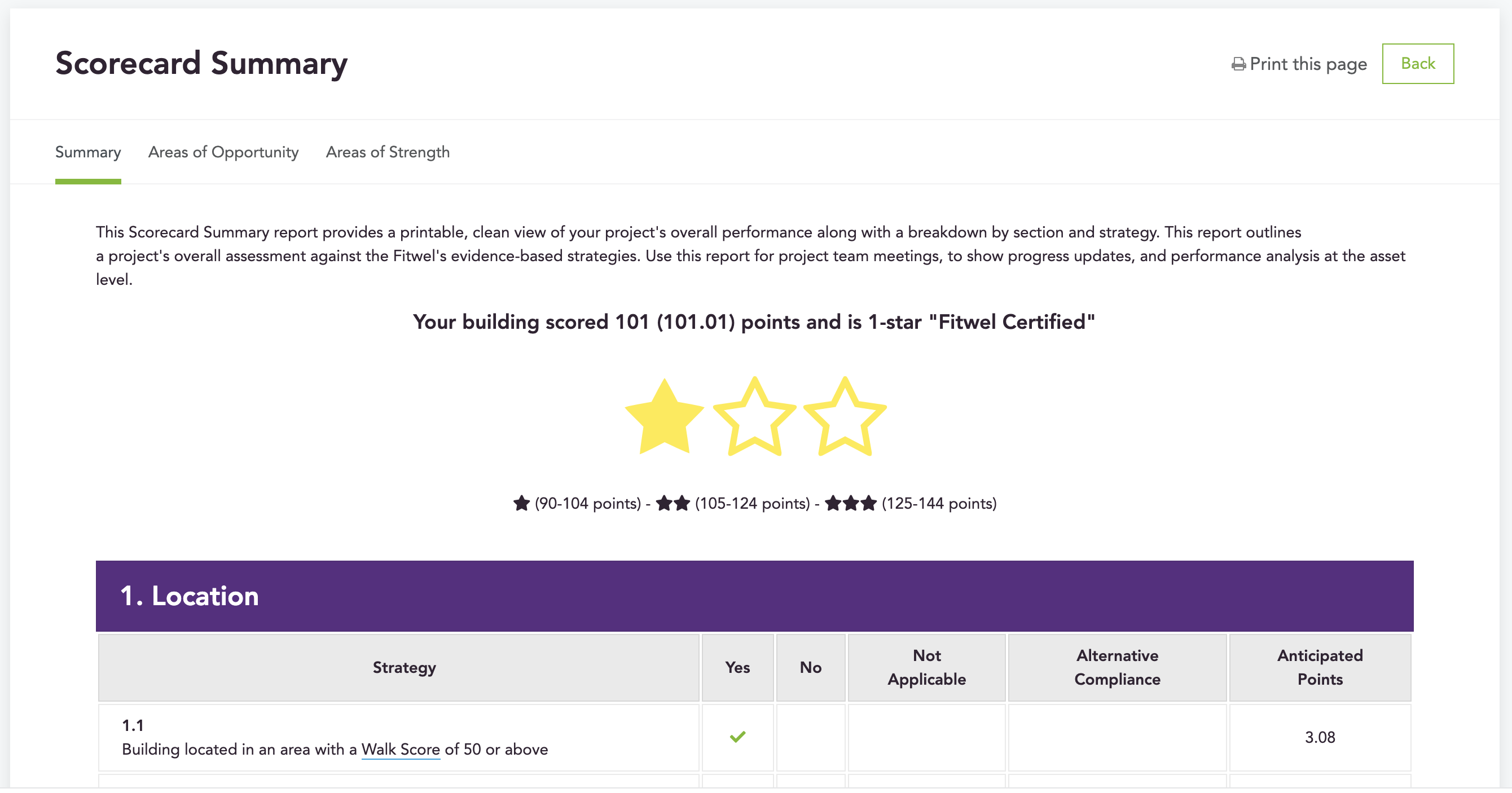 Recently Viewed