To get started on the Fitwel Platform, you first must create a user account. This will allow you access to the platform, and permit you to register, benchmark, and certify individual projects and portfolios. Below is a visual guide on setting up an account on the Fitwel Platform:
1. Navigate to the Platform via Fitwel.org
In the top right corner, you will notice a button labeled "Account." When you hover over this, or click this button it will turn light blue and then take you to the Fitwel Platform.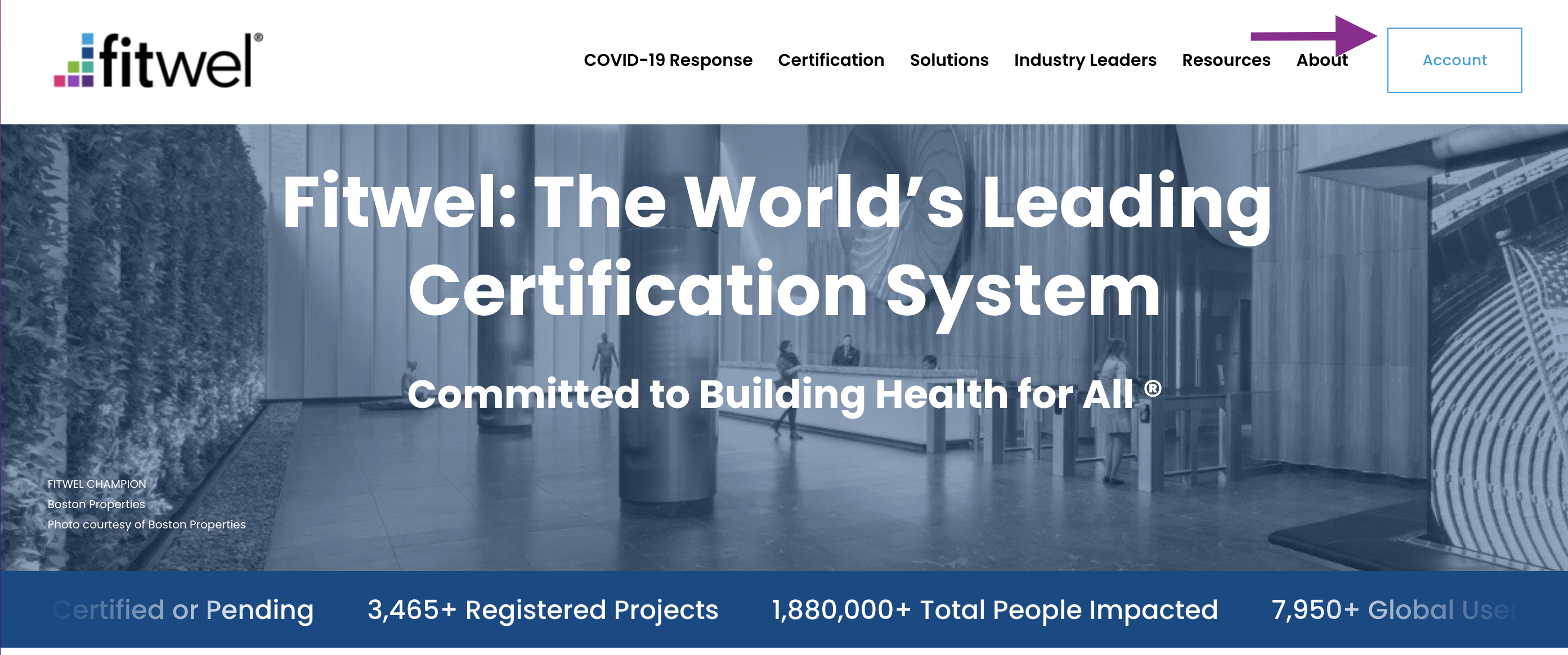 2. Create An Account on the Fitwel Platform
Under the login, there is a button labeled "Create Account." Click this and follow the prompts to create your new Fitwel Platform Account. To clarify, the Fitwel Platform is not linked to the Fitwel Ambassador Course login, so if you are an Ambassador you will need to create a new account for access to the Fitwel Platform.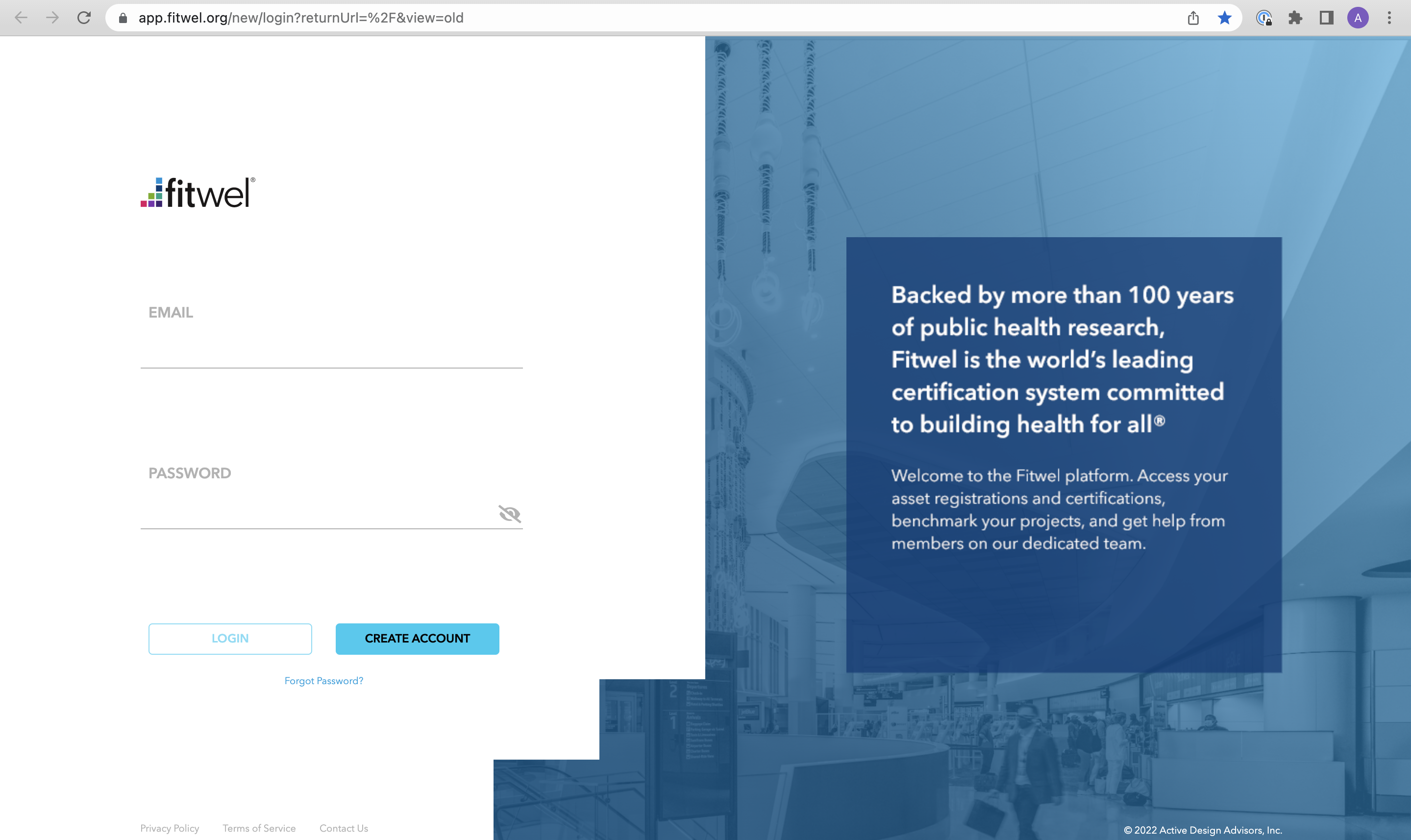 3. Download the Fitwel Portal Guide
For more information on navigating the Fitwel Platform, follow the step-by-step instructions provided in the Fitwel Portal Guide. You can download the Fitwel Portal Guide at: https://www.fitwel.org/resources under the "Fitwel v2.1" tab to give you step-by-step guidance on setting up a user account and getting started with a project.
Recently Viewed