Yes there is! Please visit the Fitwel Project Directory at fitwel.org/project-directory or by selecting "Project Directory" under the resources tab on our website for more information about previous and current Fitwel projects.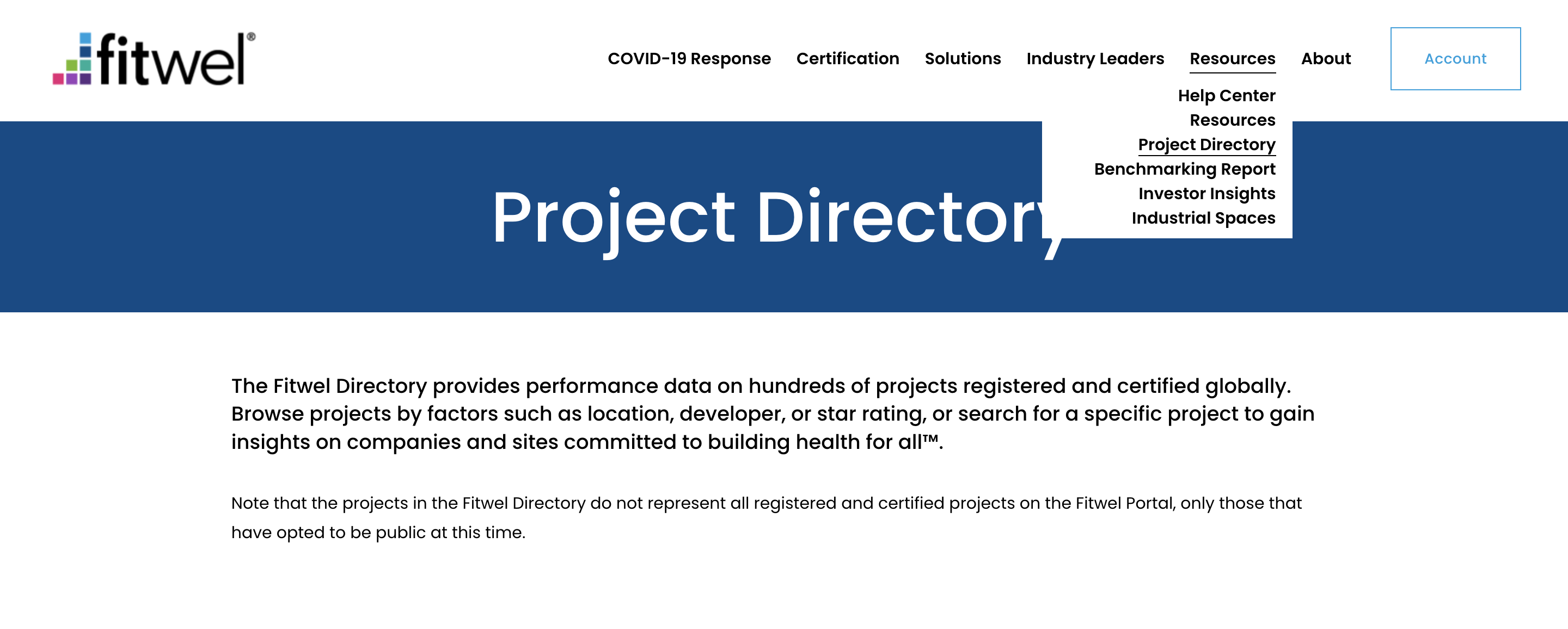 The Fitwel Directory provides performance data on hundreds of projects registered and certified globally.
*Please note, not all projects are listed under the Project Directory as some companies and projects opted to remain private.
Recently Viewed