Access to fresh produce increases access to fruits and vegetables, contributing to improved eating habits and good nutrition.
Key Terms
Crop Share is a program where individuals can sign up to receive a portion of a local farm's harvest in exchange for a monetary investment or a certain number of work hours spent supporting the farm. Crop Share is also commonly known as Community Supported Agriculture (CSA).
Fresh Food Delivery is a service that allows for groceries to be ordered and sent to private homes or businesses.
Strategy Insights
A qualifying fresh produce delivery program and/or Crop Share/CSA must include access to both fruits and vegetables.
A qualifying fresh produce delivery program from a grocery or supermarket must be delivered directly on-site, whereas CSA programs from farms/gardens may allow for a pick-up point within a ½-mile walking route of the main building entrance.
Under Fitwel v2.1, a supermarket delivery service that delivers directly to the site may qualify. The availability of a grocery store either on-site or nearby does not qualify for this strategy, as the strategy is about offering enhanced access to fresh foods.
Providing free produce in common area(s) does not qualify, as the intent is to give the occupants access to produce for personal use, to cook with at the office, or to bring home and cook with.
Documentation Guidance
To ensure website links will function properly, also include relevant screenshots from websites if they are meant to be used to show operational schedules and how the crop share/fresh produce delivery provides access to both fresh fruits and fresh vegetables.
Example Documentation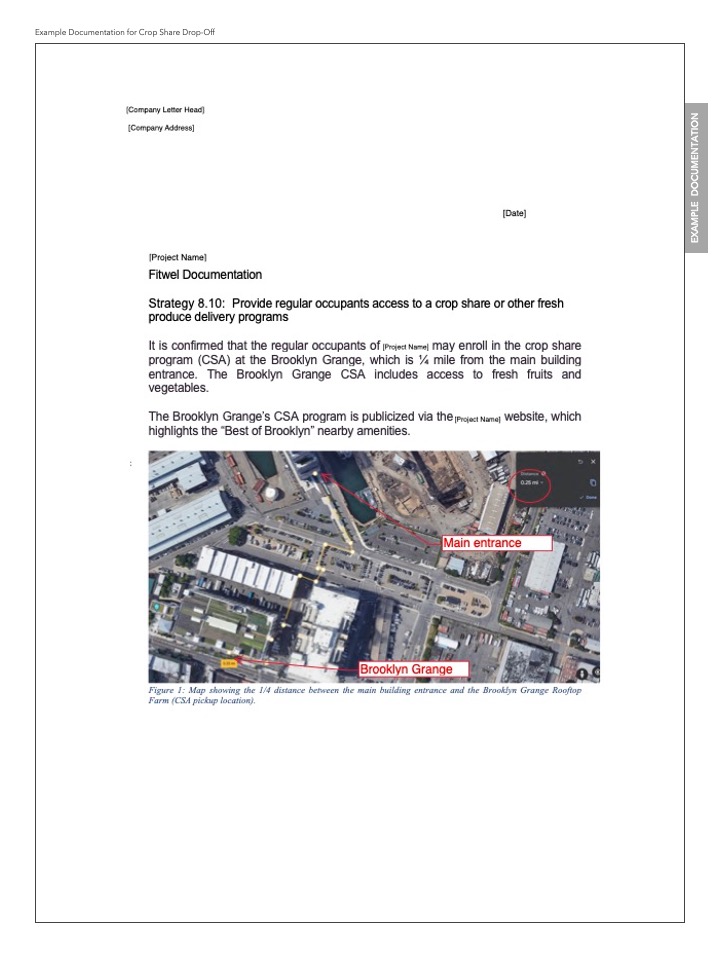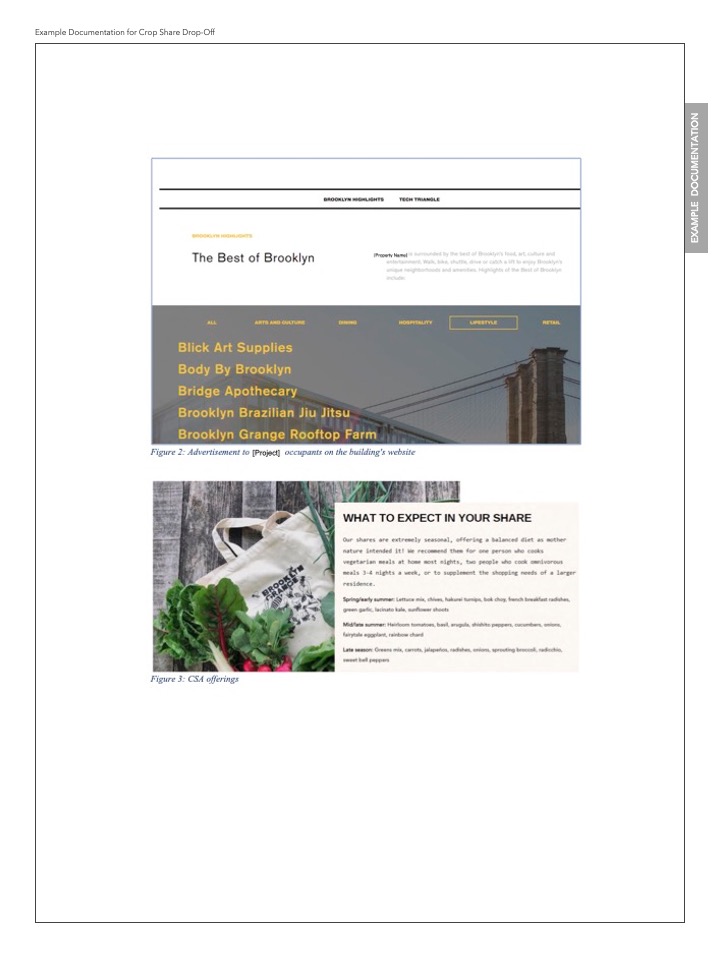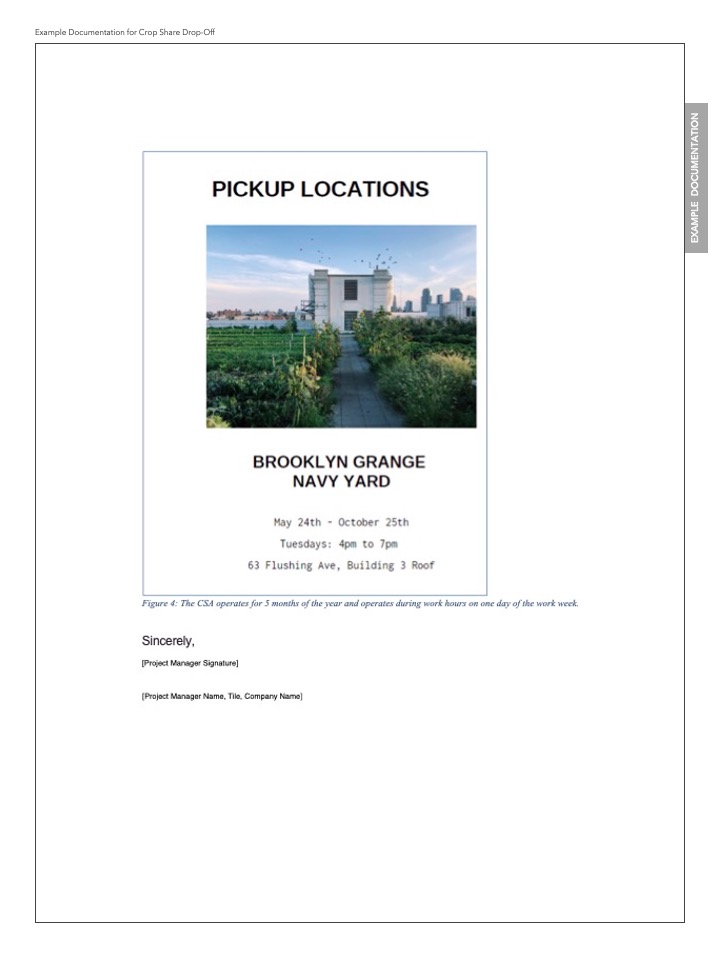 Documentation credit to Boston Properties
Recently Viewed