Access to thermal control devices improves overall indoor comfort, which fosters positive mental health outcomes.
Key Terms
Thermal Control Devices are manual thermostats, fans, or other devices or systems that allow regular occupants to control the temperature of their space. Thermal control devices do not include space heaters.
Strategy Insights
For Workplace scorecards, thermal control devices are only required within

workspaces

. Exceptions may be granted for projects that do not provide individual thermal control devices for workstations located within shared common areas (e.g. reception desks located at the main entrance lobby), provided that this is clearly stated in the compliance documentation provided).

Thermal control devices must be provided on each floor occupied by regular occupants.

Projects are

not

required to provide thermal control devices in outdoor common spaces, such as open gyms located on rooftops, terrace areas, etc.

If individuals can make requests via telephone to the building management team who can change the temperature of their building via their BMS interface, this approach will qualify so long as projects are able to provide photographic evidence of the BMS interface alongside an official statement that documents how the process works.
Documentation Guidance
An official receipt from LEED of a

preliminary

review may be accepted for this strategy pending Certification Team review.

Projects that utilize a Battery Management System (BMS) must

show

the BMS with a screenshot or similar; official statements alone do not qualify.
Sample Documentation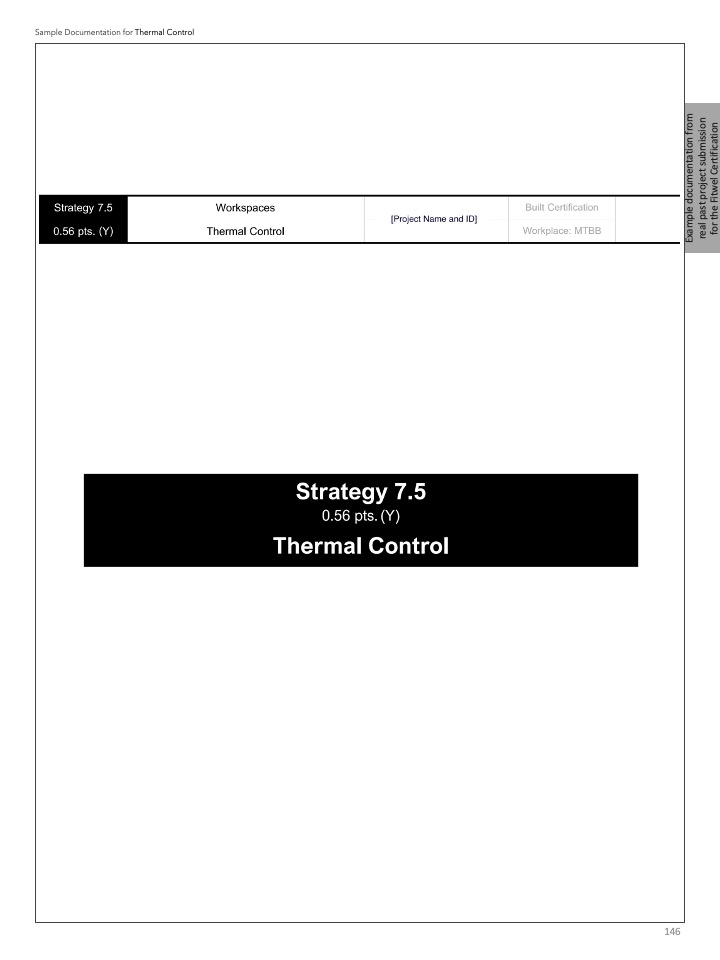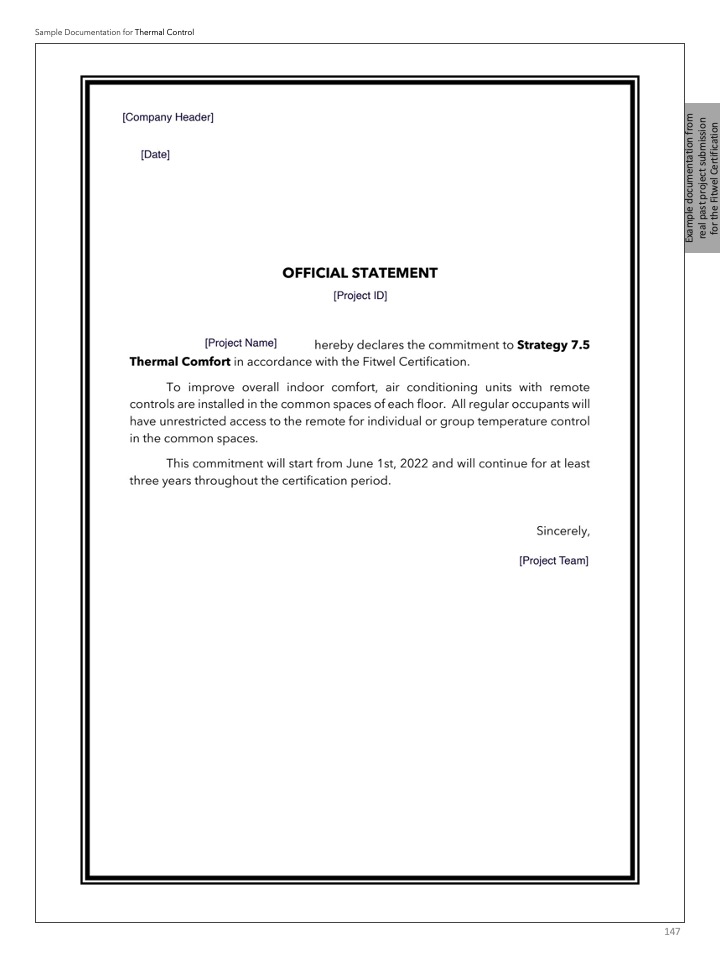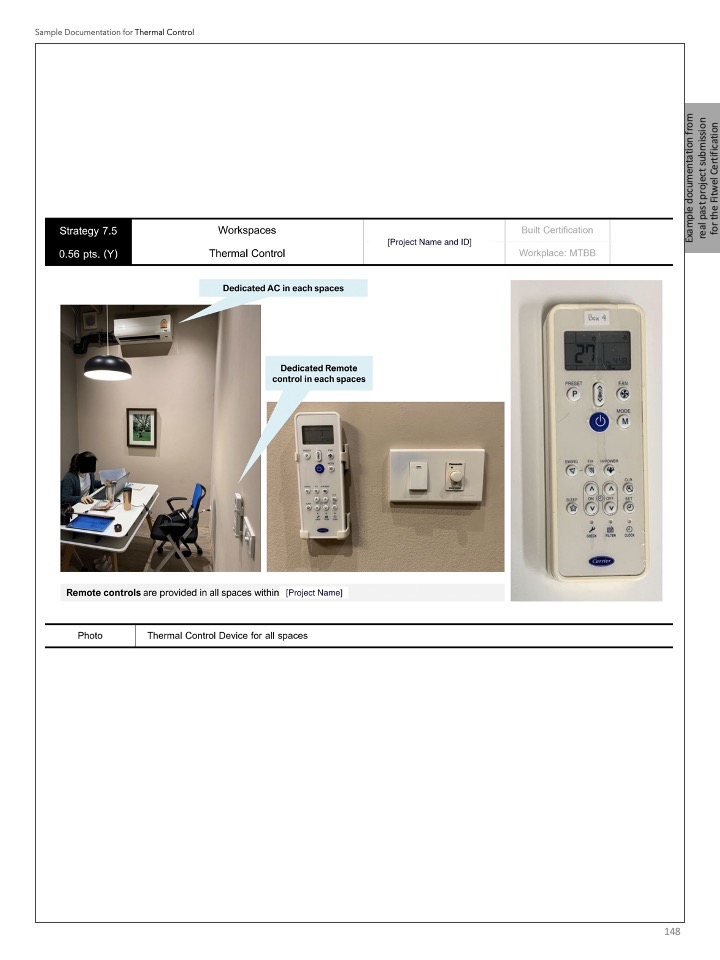 Documentation credit to Crescent Communities
Recently Viewed