Pedestrian-oriented wayfinding supports pedestrian navigation and promotes safety, contributing to increased physical activity, accessibility, and feelings of well-being.
Key Terms
Wayfinding

is the process of orienting users to their location within a set environment. Wayfinding most often utilizes navigational signage or directional signage to cue users to their surroundings, providing distances, destinations, and other helpful information to help aid and ease traversing a site.

Strategy Insights
Fitwel's wayfinding strategy is intended to promote walking both within and surrounding a project. Wayfinding builds cognizance of destinations and amenities and shares a sense of proximity in order to encourage short journeys on foot.
Fitwel requires a minimum of three amenities/destinations within the project boundary and two amenities/destinations external to the project but within ½ mile or 800 meters walking distance.

The list of qualifying amenities within the strategy requirements is not exhaustive. A project may submit an unlisted amenity provided it can justify the purpose and rationale behind promoting access to that amenity.

Listed walking distance on wayfinding signs must be provided in measured distance (e.g., in feet, meters, or mileage), and not in walking time. Radius circles or radius distances will not be accepted, since it can often misrepresent distances (actual walking distances may be much longer than a straight line between the project and a given amenity). Walking time is subjective and dependent on the age and ability of a pedestrian. Measured distance is objective and provides a more accurate sense of distance.
Documentation Guidance
For projects pursuing a Design certification, distances may be indicated from undeveloped parcels to amenities in order to show qualifying distance.
Sample Documentation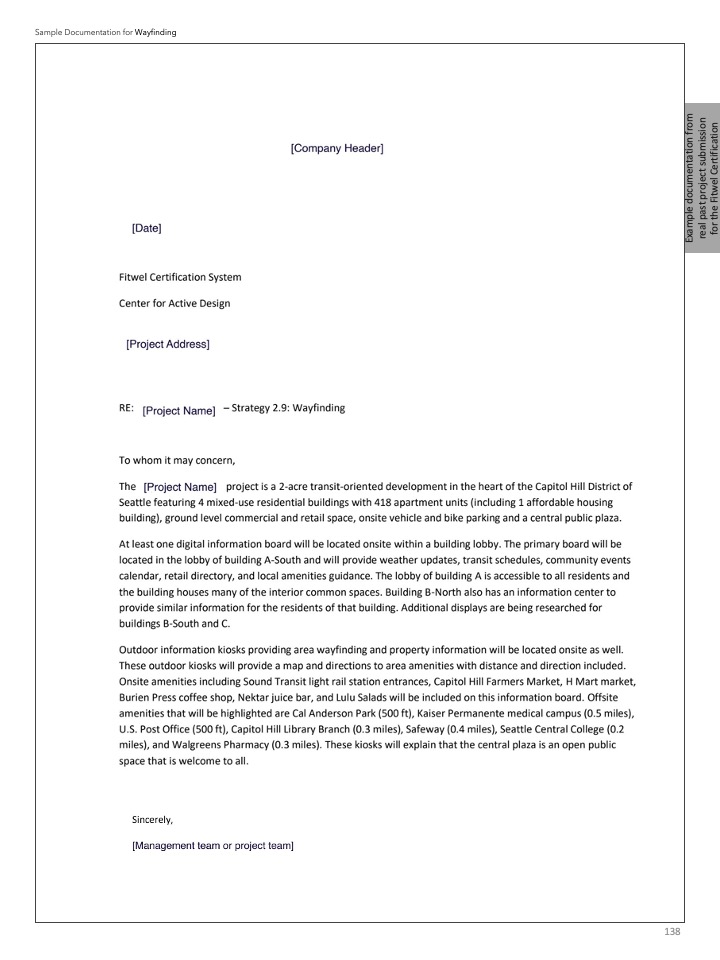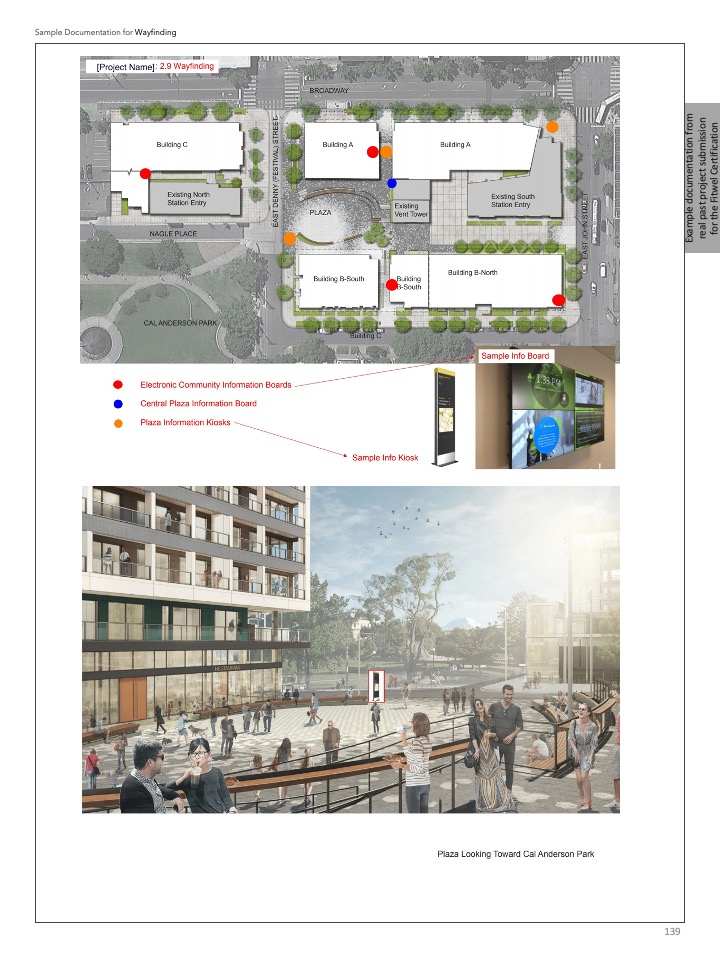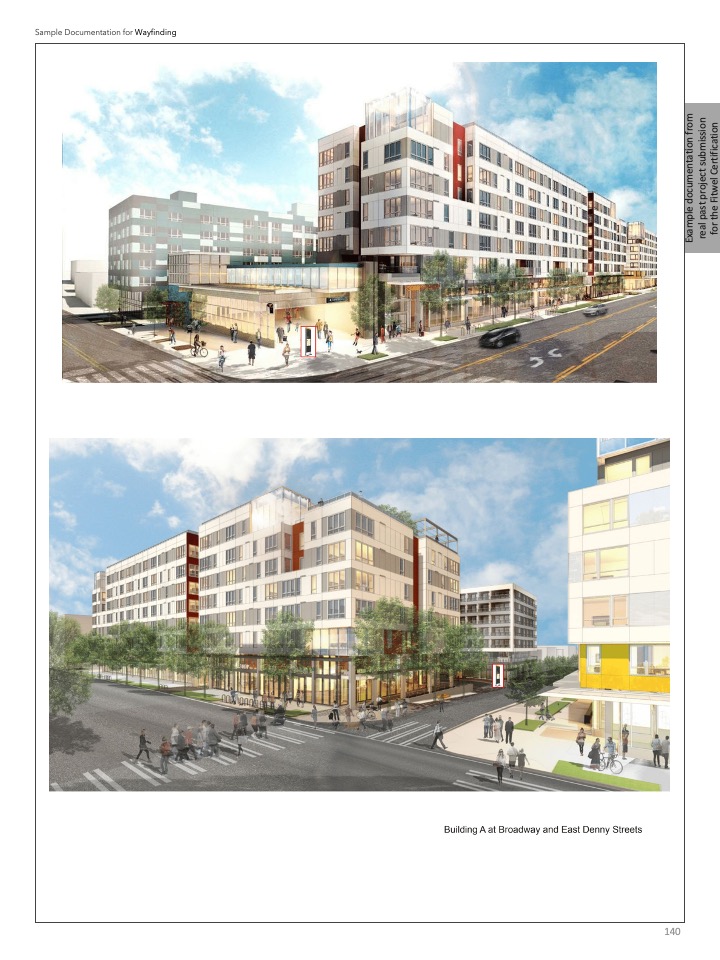 Documentation credit to Rowan Williams Davies & Irwin Inc.
Recently Viewed