Installing a sufficient number of Automated External Defibrillators (AED) within a property and ensuring that they are accessible and regularly tested can improve response time to negative cardiac events, contributing to improved survivability.
Key Terms
An Automated External Defibrillator (AED) is an easy-to-use medical device used to help those experiencing sudden cardiac arrest by delivering an electrical shock to help the heart revive at an appropriate rhythm.
Strategy Insights
Implementation:
Fitwel's AED strategy requires that:

Workplace projects using the Multi-Tenant Base Building (MTBB) and Multi-Tenant Whole Building (MTWB) scorecards must show that an AED is located on each occupied floor of the workplace building, including tenant floors.

Workplace projects using the Single Tenant (ST) and Commercial Interior (CI) scorecards must show that an AED is located on each regularly occupied floor, which includes floors with workspaces and common spaces accessible to regular occupants.

Within multi-tenant projects, if the entire building is a commercial workplace, AEDs must be on each occupied floor. If the building is a mixed-use building, AEDs only need to be located on commercial workplace floors.

In Multifamily Residential (MFR) projects,

an AED does not need to be located on each floor as long as the project demonstrates that an AED is located within a 500-foot (152-meter) walking distance of each dwelling unit. If an AED(s) is on a different level than the dwelling units, the project must show that the walking distance includes the stairwell route; elevators may not qualify since Certified First Responders (CFR) and/or trained personnel would not use the elevator to travel between floors in the event of an emergency.
Location Requirements:
AEDs must be located in an accessible location to all occupants within the building, and may not be located in locked rooms, locked drawers, within elevators, or in areas of a building with controlled access.

Portable AEDs (e.g., those not affixed to a wall) are permitted provided that a sufficient number of AEDs are stationed within the building, with at least one located on

every

regularly occupied floor.
Sample Documentation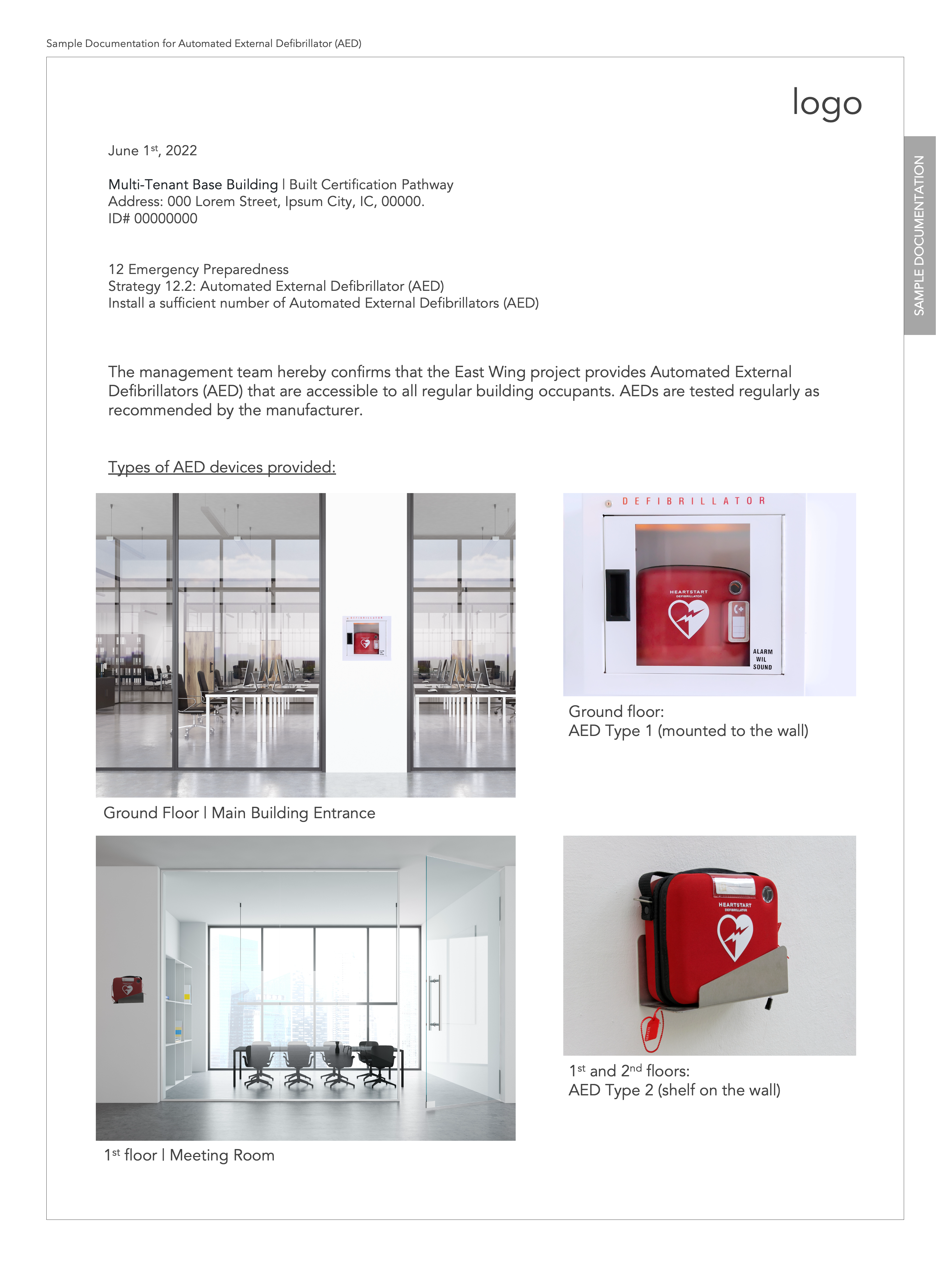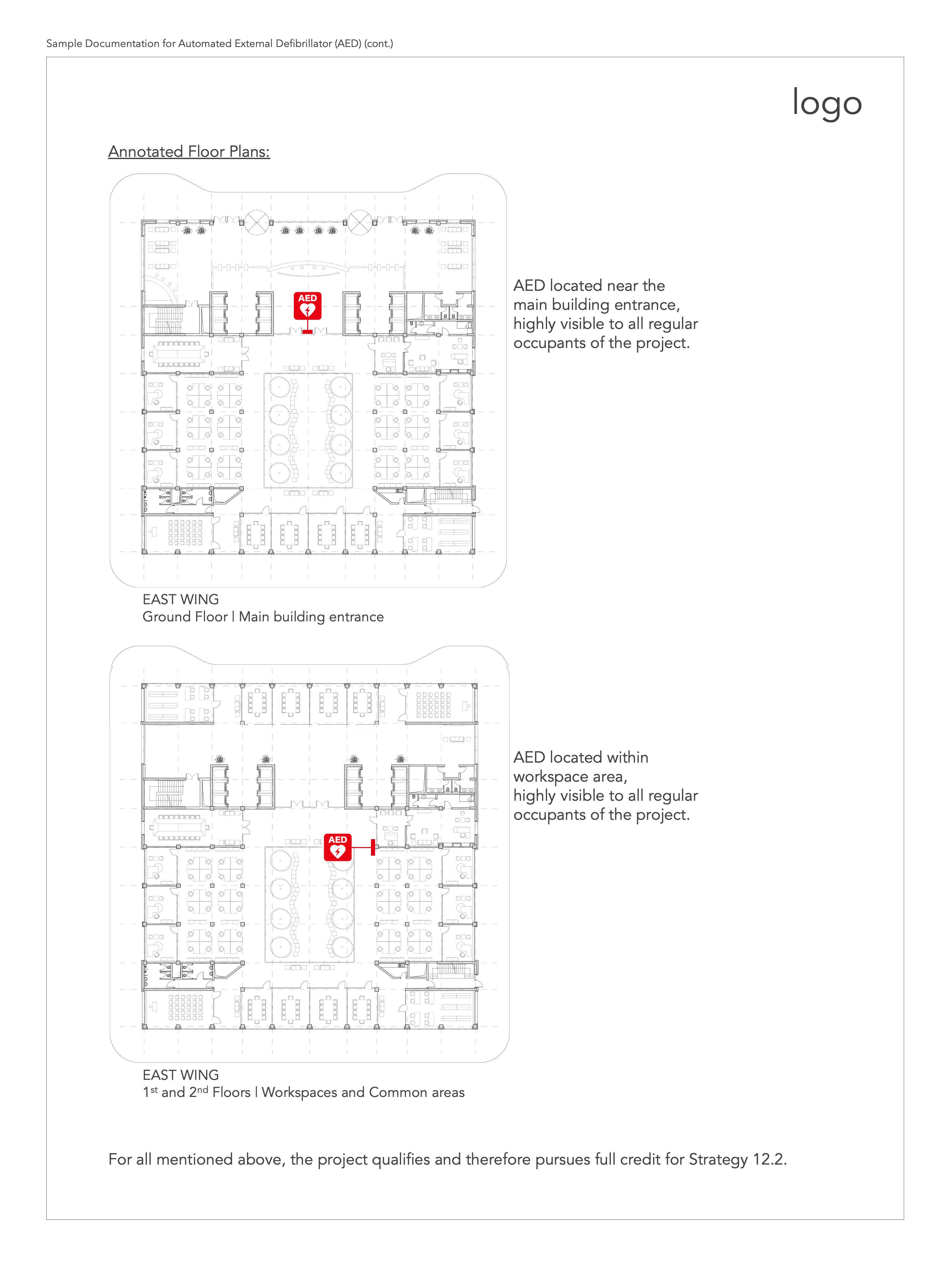 Recently Viewed